Product Introduction:
Avatar ICR 18650 Battery, a high performance rechargeable lithium battery, with 30A peak discharge current and 20A continuous discharge current , enough to run any high drain device. Application: Electronic Cigarette, LED flashlight, medical machinery, wirelesss communication, camera, notebook and other digital products, many electronic products etc.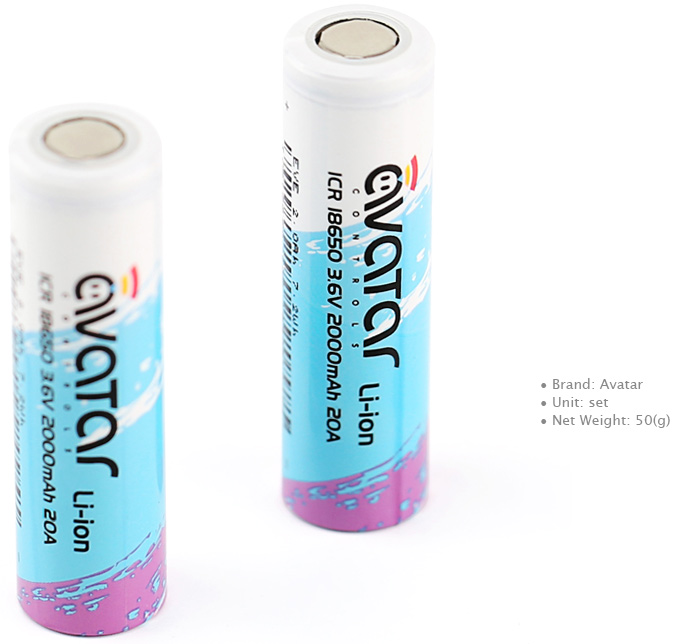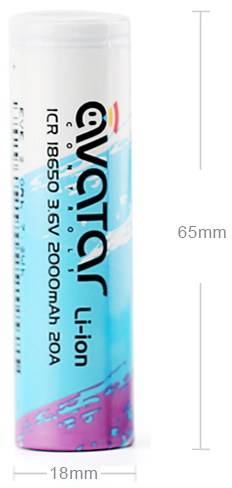 Parameter:
Product: Avatar ICR 18650 Battery
Model:18650
Capacity: 2000mAh
Voltage: 3.6V
Size: 65mm(L)*18mm(D)
Features:
1) After more than 300 cycles, the power still remain 80%.
2) Light weight and higher energy density than any rechargeabl battery.
3) Installed IC chip will prevent the battery pack from over charge and over discharge.
4) Installed poly switch will cut off power if battery discharge current more than 6.6Ah.
5) Perfect for building up battery pack for medical equipment Back-up or EPS Emergency Power.
6) Supply which requires compact size and lighter weight.
7) The battery module is wrap by PVC.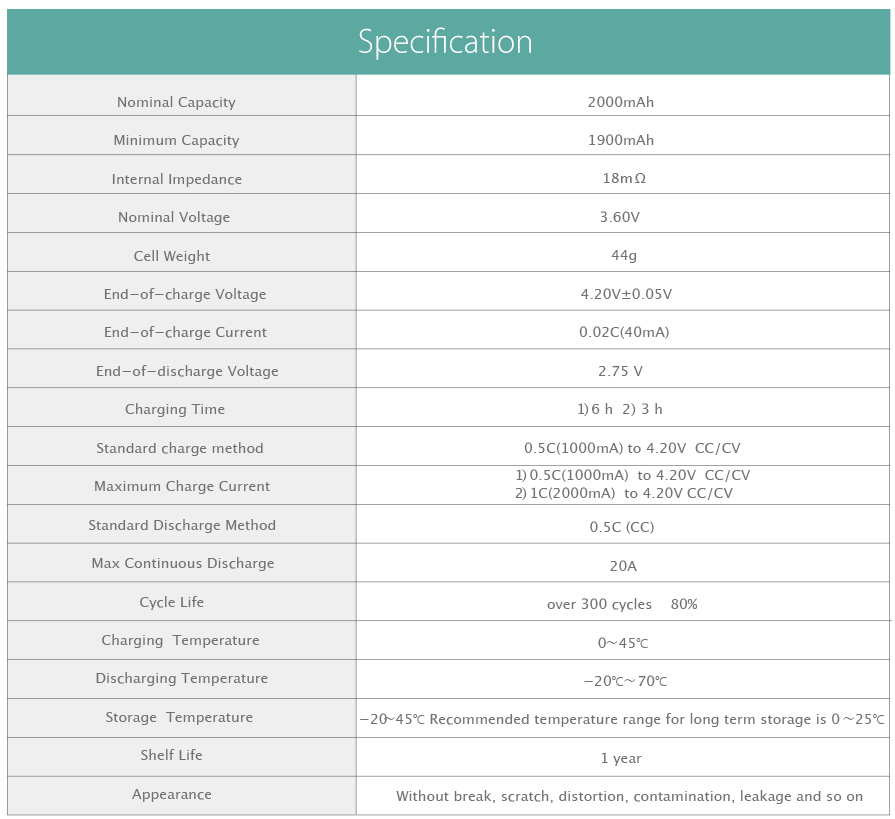 Qualifications For Avatar Batteries:
Avatar batteries have passed various tests and prove to be qualified for all these standards.