GS16 is a new generation of atomizer with fashionable exterior, made of steel and Pyrex glass. Using the clipper-built and pluggable mouthpiece, it brings you a more comfortable vapor feeling. Additionally, BDC atomizer head delivers the functionality with product appearance.
GS16S is the short version of original GS16. It features all the advantages of GS16, further more , GS16S is much smaller and more exquisite.
GS16 Parameter:
Length:74.19mm(510 thread)/80.49mm(eGo thread)
Diameter:16.5mm
Capacity:2.6ml
Color: Silver
Thread Type: 510 thread, eGo thread
GS16S Parameter:
Length: 54.2mm
Diameter: 16.5mm
Capacity: 1.3ml
Color: Silver
Thread Type: 510 thread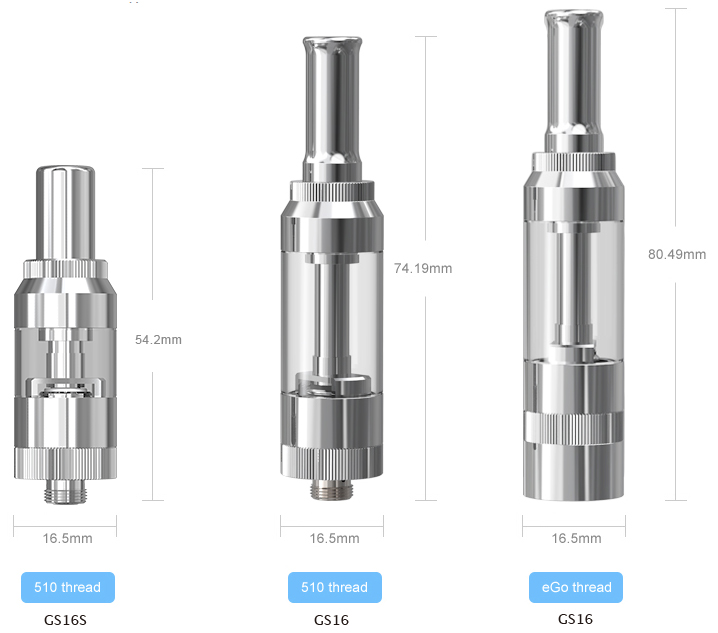 Recommends: GS16S+iJust D16(850mAh)




Features:
Glass Tube:From the clear window, the volume of liquid can be noticed at a glance so that you can add the liquid timely and correctly.
Large liquid capacity:The capacity is up to 2.6ml to cater your vaping demand all day long which is more convenient and effective.
The smooth surface: The seamless process makes the surface smooth enough to touch.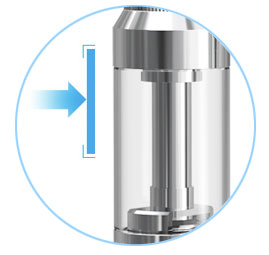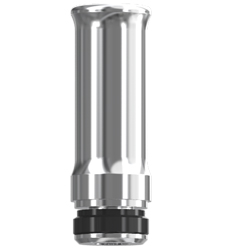 Changeable Mouthpiece: GS16 atomizer mouthpiece is changeable with ergonomic design. Users can have a more comfortable vapor feeling and replace that at ease.
Unique Base: The surface treatment technology is straight grain knurling, easier to replace the atomizer head.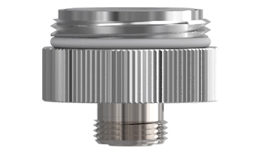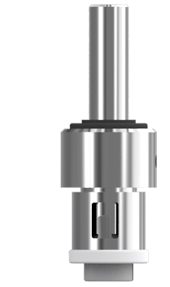 Two types of Thread: There are two types of thread for your option: 510 thread and eGo thread. That improves the compatibility of GS16 a lot.

Replaceable BDC atomizer head: BDC atomizer head owns two value of resistances, acquiescent 1.8ohm and alternative 1.6ohm. The structure of dual coil ensures the large amount of vapor under low voltage, no burning taste under high voltage and no leakage.
How to add liquid?
1. Screw the base off connector firstly.
2. Slowly refill the liquid into the two small holes along the tube. Pay attention that don't add liquid into the the air pipe.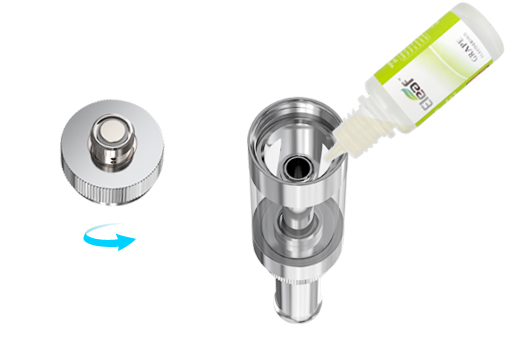 How to replace BDC atomizer head?
1. Screw the base off connector firstly.
2. Pull out the BDC atomizer head from the base and replace a new one.