Standard Configuration:
1xDrip Kit mouthpiece
1xDrip Kit Front Cap
1xDrip Kit Atomizer
1xDrip Kit Battery Tube
1xDrip Kit Tail-cap Switch
1xDrip Kit User Manual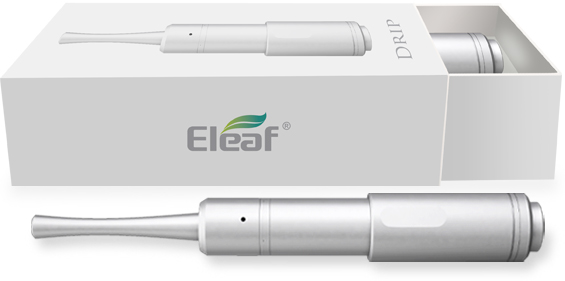 Product Introduction:
Drip Kit is a type of product by Eleaf for DIY. It can be used for testing and tasting e-liquid in e-cigarette store. It is very handy and easy to handle. And telescopic tube is introduced into Drip Kit, making it fit into all 18- series batteries. The button at the bottom can be locked, so it is safer to use.
Features:
1.DIY Design
Drip Kit is designed for DIY. Users can modify to his taste.
2.Telescopic Battery Tube
The design of its telescopic battery tube makes it fit into both 18650 battery and 18350 battery.
3.The button at the bottom can be locked.
Its switch at the bottom can be locked. This function makes it safer to use.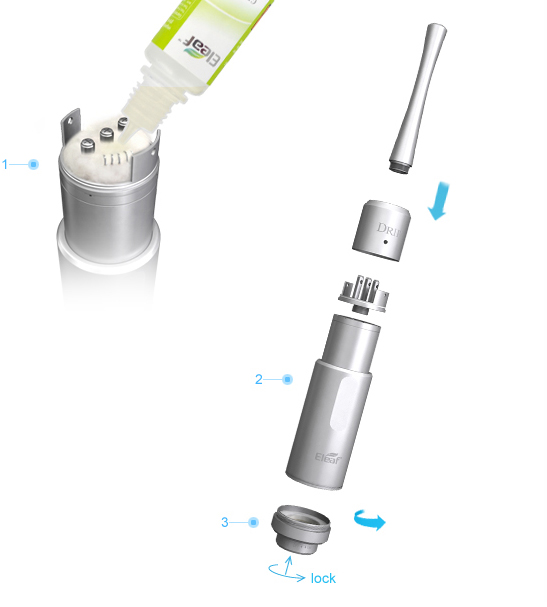 Accessories:
1.Drip Mouthpiece
2.Drip Tail-cap Switch
3.Drip Battery Tube
4.Drip Atomizer
5.Drip Front Cap
6.Medical Absorbent Cotton
7.Heating Coil Length: 1m