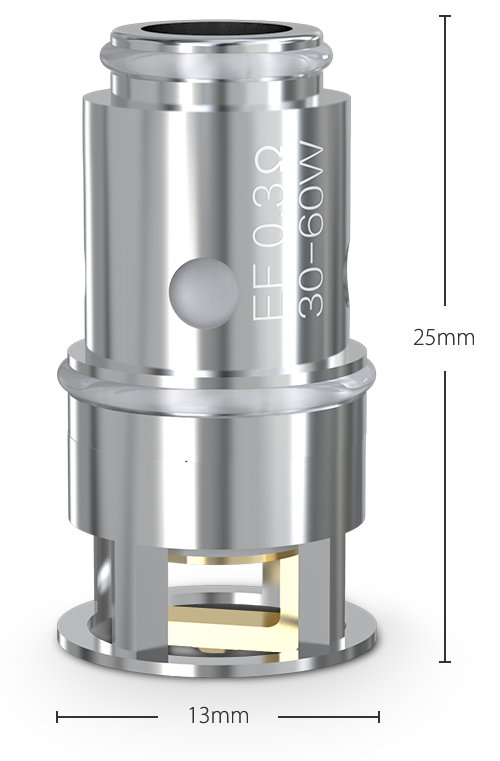 EF 0.3ohm Coil
Resistance: 0.3Ω
Coil material: Kanthal
Wattage range: 30-60W
Weight: 7g
Bigger Vapor Volume
The EF 0.3ohm Coil is rated at 30-60W, allowing a great vaping experience with thicker vapor clouds.
EF 0.3ohm Coil
Bigger vapor volume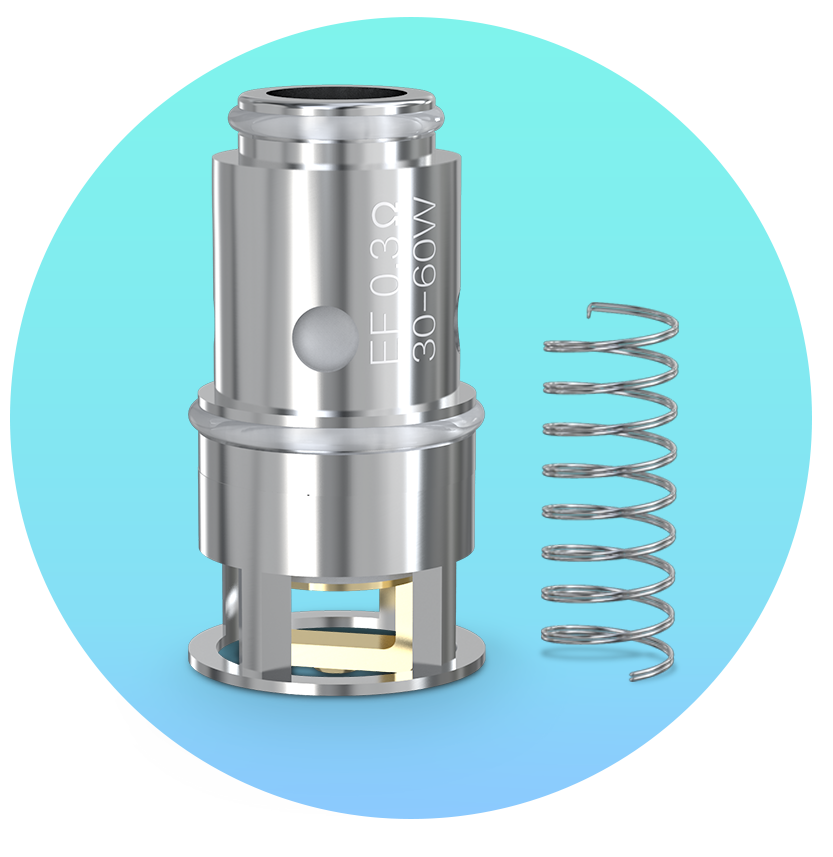 Easy coil replacement
The EF 0.3ohm Coil is thread-free, making coil change a breeze. Simply replace the coil by pulling it out and inserting the new one.