Eleaf iStick QC 200W with MELO 300
GIVEAWAY WINNERS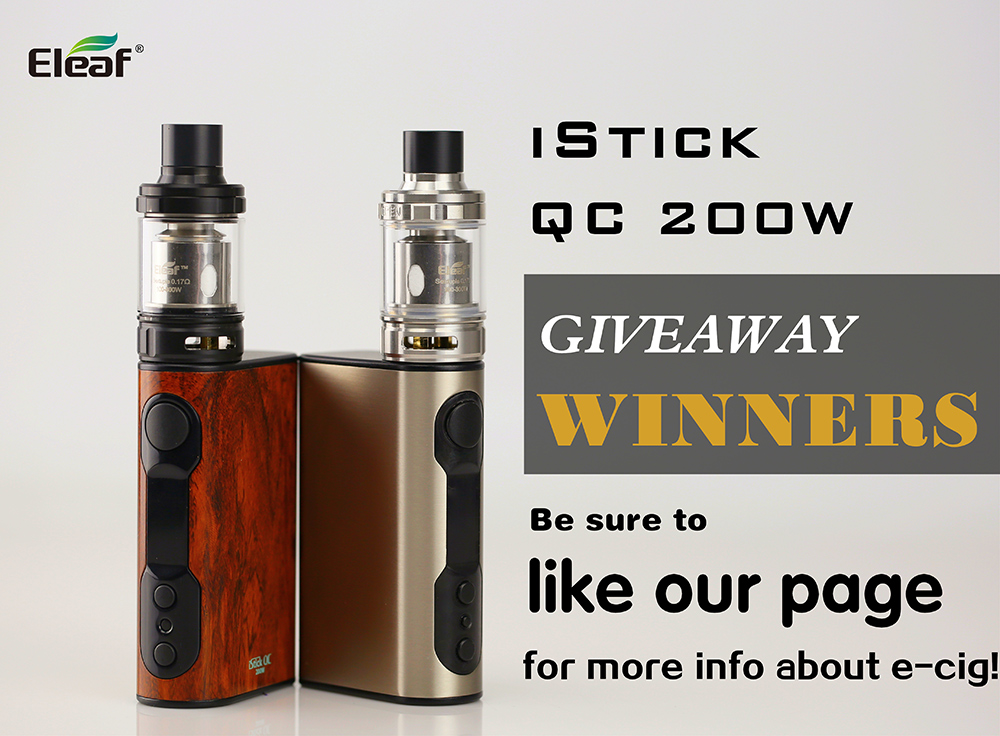 jeff a moody
Scott Thomas
joshua miller
Duane Conley Sr.
Michael Costello
Mattia Pieretti
Valerio cavalcanti
Artūras Maslak
Kristupas Kukis
Andrew Oliver
John Summers
kasoy.06
sveta
Alexandru Costea
s.perrylover75
Ronnie VandenBrink
Roi Wilzen Alcantara
Stathis aspiotis
musicmaker_love_2_vape
Frikkue Van vuuren
Please PM through Facebook ONLY your email and valid phone #,#color and address (find your address on Google Maps and send us the link) by Mar 3 at 11:59PM (PST) or you will be disqualified. www.facebook.com/EleafWorld
Please use the following template and make sure to fill out all information to ensure that you receive your iStick QC 200W with MELO 300. *Any missing information may result in forfeiture of your winning.
Color:
Name:
Email:
Phone:
Address:
City:
State:
Zip: