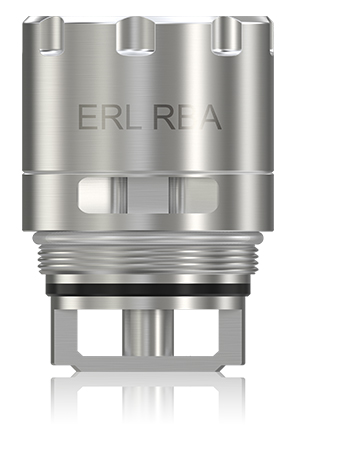 ERL RBA Head
Product Introduction:
Being rebuildable and reuseable, this ERL RBA Head will provide you with DIY fun, allowing you to rebuild coils that cater to your needs in an economical way. It is compactible with the new MELO RT 25 atomizer.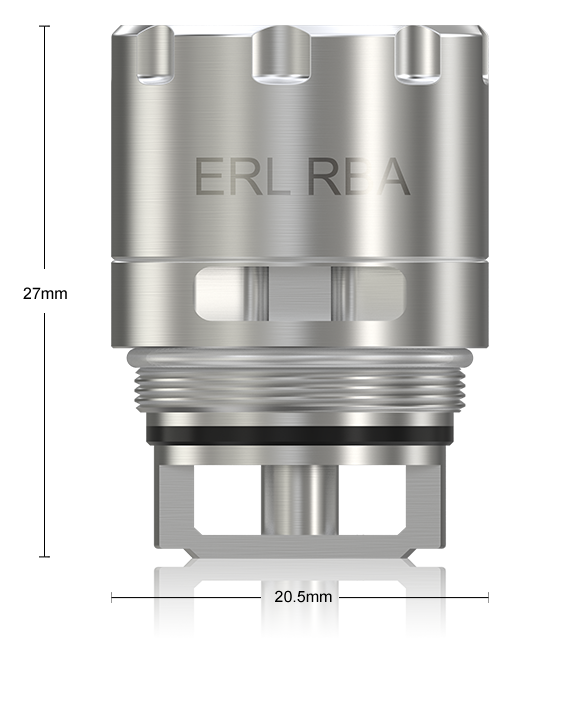 Large Size for Easy Use
Diameter: 20.5mm
Height: 27mm


Simple structure
It comes with:
1×Tube
1×Coil Deck

Spares include:
1×Pure cotton
1×Hex key
2×Screws
2×Clapton coils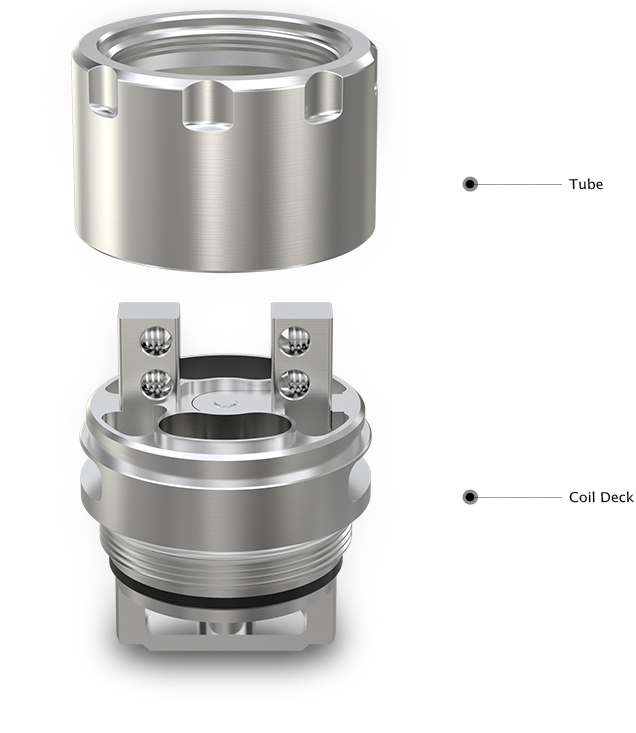 Easy Building for DIY Fun
Simply fix the pre-made clapton coils or self-built coils onto the deck; stuff a piece of cotton through each coil and cut out
spare cotton; finally screw the cap on and saturate the coils and cotton.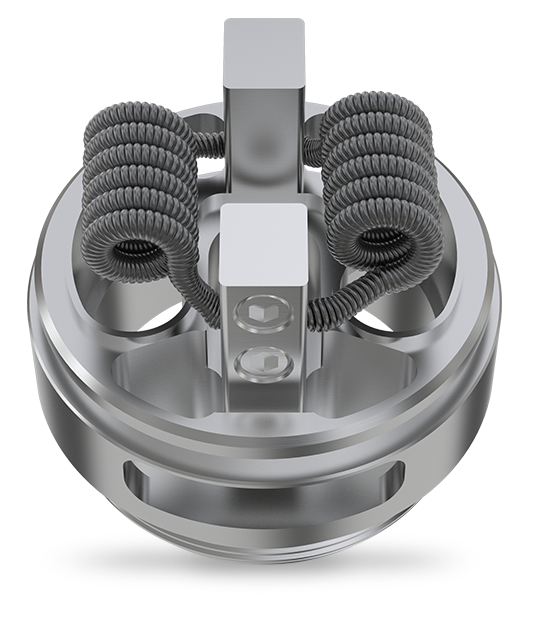 Note:
1. Please make sure the finally fixed coils do not come into contact with the surface of the deck and the inner wall of the cap.
2. Please don't vape until e-liquid nearly runs out. Otherwise, the coil will be damaged.