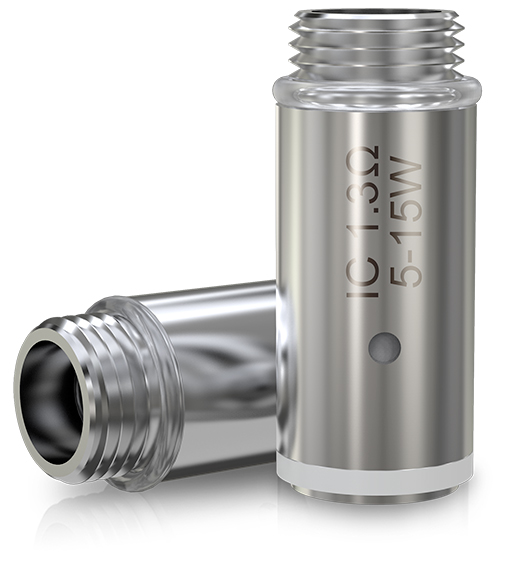 IC 1.3ohm Head
Product Introduction:
Eleaf engineered a new atomizer head named IC 1.3ohm Head for iCare series products. It is consisted of a single coil and tiny in size. Small yet efficient, this new IC 1.3ohm Head is compatible with VW/Bypass/Smart mode and is able to deliver a satisfying amount of vapor with nice flavor especially for mouth to lung inhaling.
Note:
1.Please first drip 2 or 3 drops of e-liquid directly into the coil so as to make it fully saturated before first use.
2.Please don't vape until e-liquid nearly runs out. Otherwise, the coil inside will be damaged.