Standard Configuration:
1* Atomizer Tube
1*BDC Atomizer Head
1* Atomizer Base
Color: Black, Silver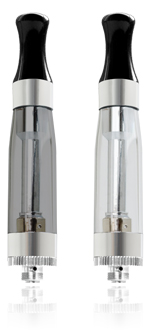 Product Introduction:
iCE-BDC is convenient to fill liquid, which can be filled 1.6ml one time. You can have a large amount of vapor. With the liquid and air separation structure, the liquid will never be inhaled into mouth, and it will never leak.
For iCE-BDC, the biggest innovation is BDC Atomizer head. BDC (Bottom Dual Coils) inherits the size and appearance from BCC atomizer head. Of great breakthrough is that it introduces dual coil, enhancing the effectiveness of vaporisation. (Two models of BDC atomizer head, 1.6 ohm and 1.8 ohm, are available for option.) This structure of dual coil ensures the large amount of vape under low voltage, no burning taste under high voltage and no leakage.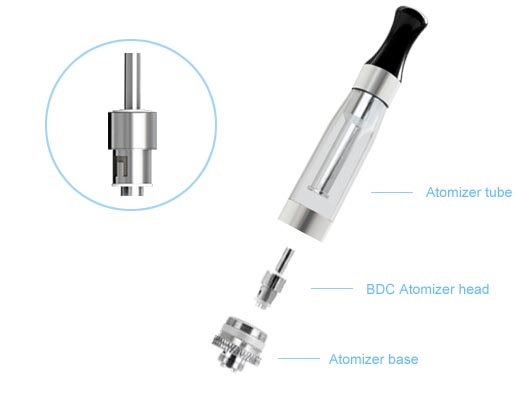 Unscrew the iCE-DBC tube from the base and refill the liquid from the bottom of iCE-BDC tube. Please do not fill the iCE cartridge full, and it is better to leave a little space.
When refill the iCE-BDC, do make sure that the liquid does not flow into the air channel, otherwise it will be sucked into your mouth.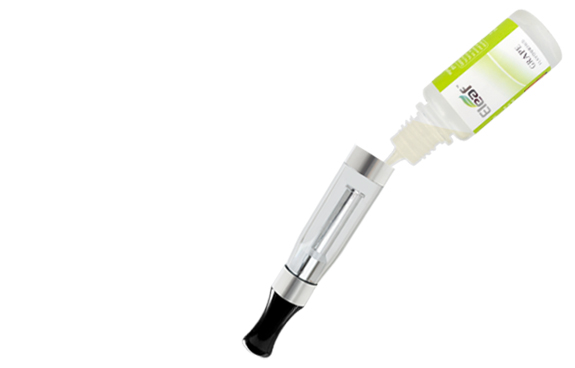 Colors: black, transparent, blue, green, yellow, red, purple.