The iGo kit comes with:
1 x BCC Mega Clear Cartomizer
3 x BCC head
3 x BCC Mega Mouthpiece
1 x Control part
1 x iGo battery tube
1 x Rechargeable 2100mAh battery
1 x iGo USB cable
1 x iGo wall adaptor
1 x iGo manual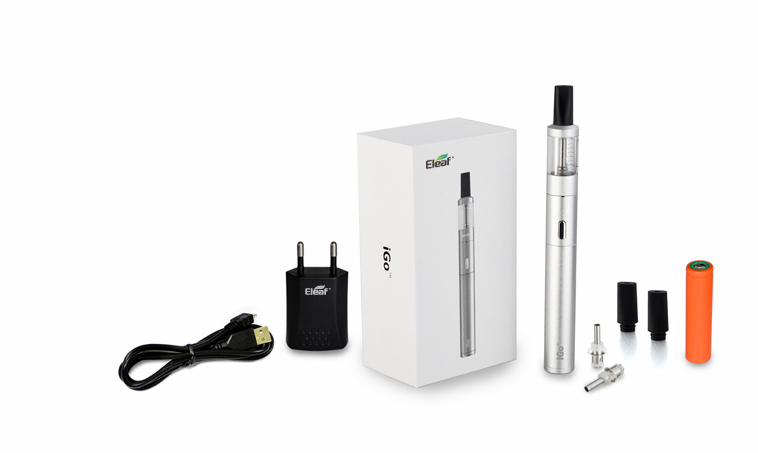 Description:
The new iGo is turning up with its beautiful appearance design and long-time vapor enjoyment. It gives you a brand-new experience of vapor compared with the traditional cigarette. No worry about interruption when vaporing, since there is a landmark development: 19mm battery with the capability of 2100mAh. No potential of second-hand smoke, just with your kids and be a "vaporing" daddy and mommy.

Features:
1. king-size atomizer capability of 3.5ml
2. super battery capability of 2100mAh
3. fresh design of a USB port on the side
4. wonderful texture of pure metals
5. innovative design of AutoPowerOn