Product Introduction:
iJust D16 Battery features adjustable voltage from 3.3V to 5V and the maximum output 10 watts. The amazing point is that the tail LED digital screen can show you current voltage and vaping seconds. With iJust D16 Battery, your vaping life will become more technological and fashion.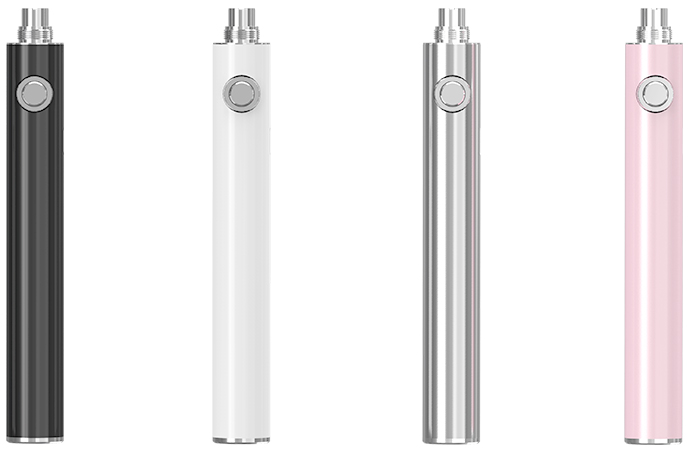 Standard configuration :
| | |
| --- | --- |
| 1× iJust D16 battery | 1× Manual |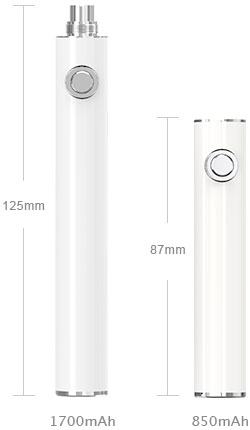 Parameter:

iJust D16 battery:
Color: black, silver, pink, white
Capacity: 1700mAh/850mAh
Length:125mm/87mm
Diameter:16.5mm
Working voltage:3.3V-5V
Working wattage: 10W max
Thread Type: eGo thread/510thread

Notable appearance:
Elegant appearance with smooth touch


Tail LED digital screen:
the screen on the bottom of battery can show you vapor parameter clearly and accurately.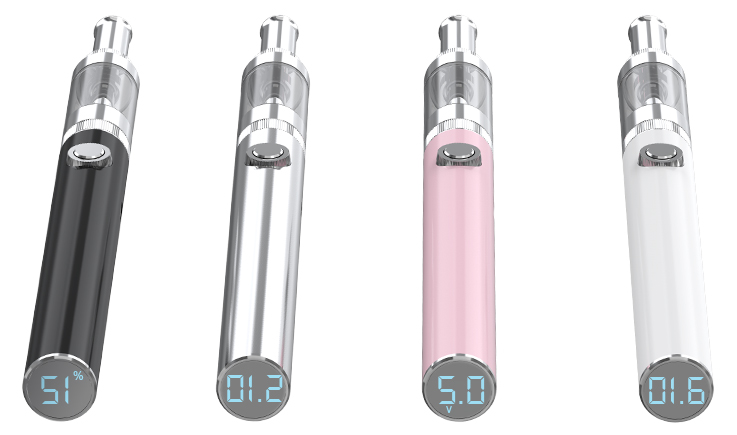 VV mode (3.3V-5V):
In this mode, voltage output can be adjusted by rotating the regulation ring clockwise or counterclockwise. The tail LED digital screen will show the current voltage during adjusting.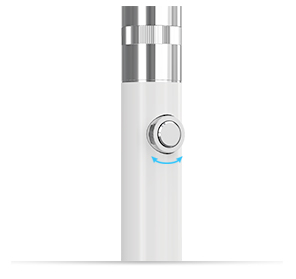 10w strong output wattage:
So amazing and exciting, that the output wattage can be up to 10w. Especially for the e-cig enthusiasts and fans, it must be your try!
How to charge?
iJust D16 battery is charged through USB port, and you can take puffs while charging which is more convenient. During charging,the "%"symbol on the bottom of battery will keep flashing and stop flashing when fully charged.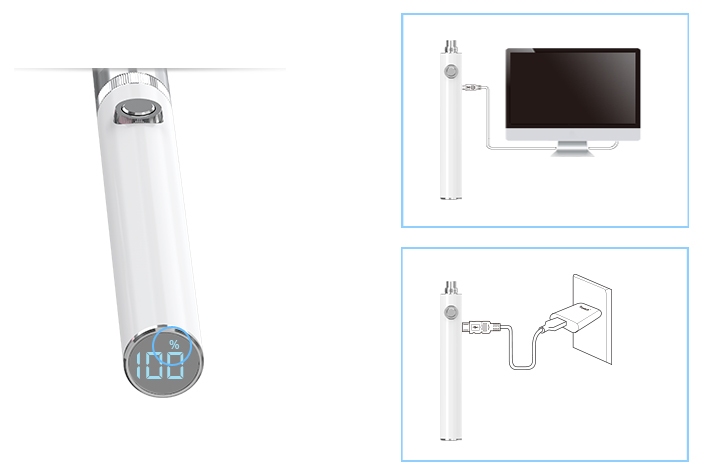 Recommends:

1.GS16 + iJust D16(1700mah)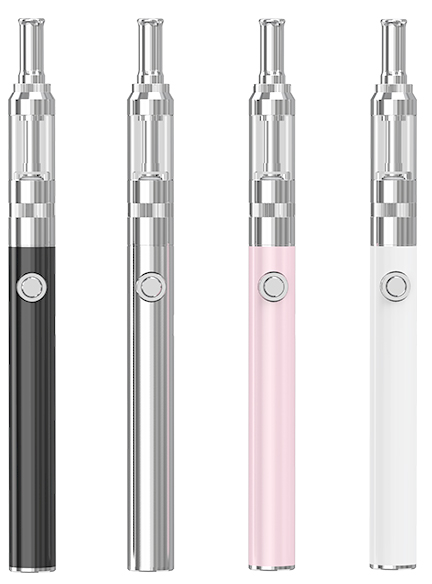 i Just D16 Kit Standard configuration
1× iJust D16 battery
1× GS16 atomizer (with head)
1× BDC atomizer head
1× USB Cable
1× Manual
1× Wall Adaptor
2.GS16S+iJust D16(850mah)
i Just D16 Kit Standard configuration
1× iJust D16 battery
1× GS16S atomizer (with head)
1× BDC atomizer head
1× USB Cable
1× Manual
1× Wall Adaptor