Lemo Drop atomizer features steel material and glass atomizer tube to ensure the product's durability and aesthetics. The heating coil can be wrapped around the absorbent cotton by yourself. Also, the air inflow can be adjusted to a desired condition as you please.
Parameter:
Length: 74.16mm
Diameter: 23mm
Liquid Capacity: 2.7ml
Color: Black, Silver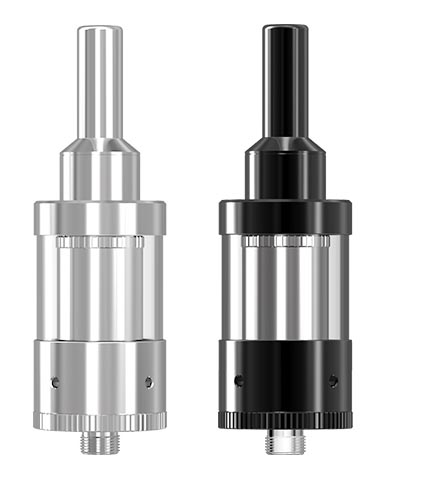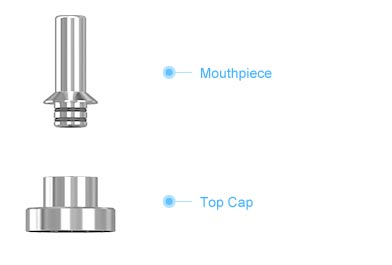 Components:
1* Mouthpiece
1* Top cap
1* Glass Tube
1* Atomizer Cover
1* Atomizer Tube
1* Heating Coil
1* Atomizer Base
1* Connecting Base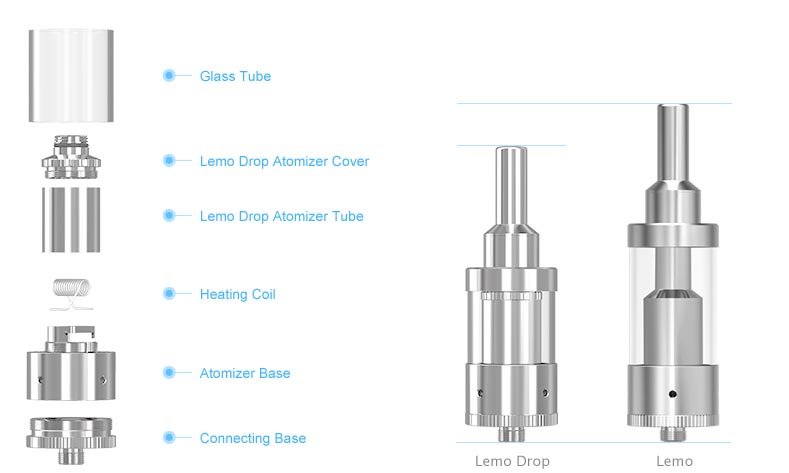 Features:
1. Rebuildable Design: Lemo atomizer is designed for e-cigarette fans, and the highlight lies on the rebuildable heating coil. Users can wrap the heating coil by themselves according to their personal demand. That's really practical. We have a sample for your reference, and get your imagination started.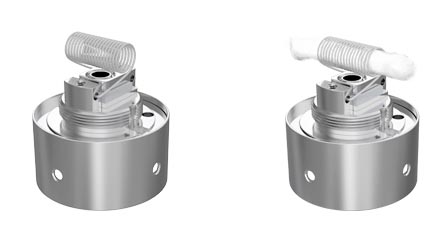 Note:Drip a few of e-juice in the absorbent cotton to make that moist before filling in the e-juice.
2.Adjustment of air inflow:You can adjust the regulation ring clockwise to get smaller air inflow, and counter clockwise for larger air inflow.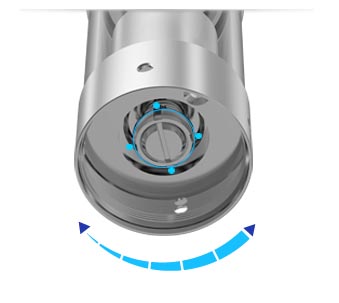 How to add liquid?
1. Screw the connecting base off atomizer base.
2. Screw off the cross-head screw at the bottom of atomizer base.
Note: Use the silicone spares for more convenient e-juice filling.
3. Slowly refill the liquids into the small hole.