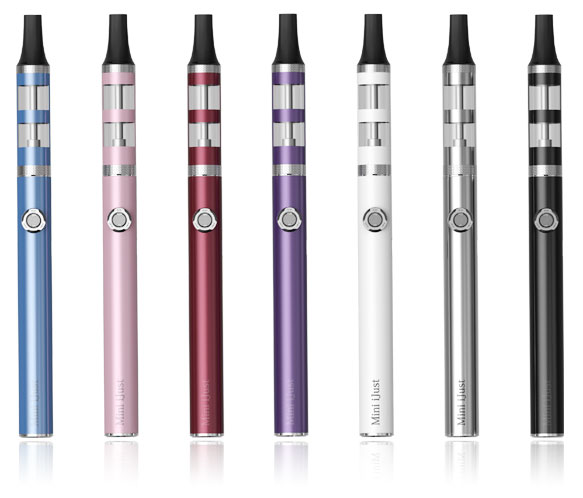 Product Introduction:
Mini iJust, a new e-cigarette launched by Eleaf, features the brand new BDC atomizer head, adjustable voltage(3.3-5.0V), lateral recharge, slim figure, transparent e-liquid window, high power capacity and so on. BDC atomizer enhances its effective of vaporisation. The function of adjusting voltage brings you different experiences of puff-taking. Apart from these, its color and craft will also be a plus. And we have 510 thread and eGo thread for your options.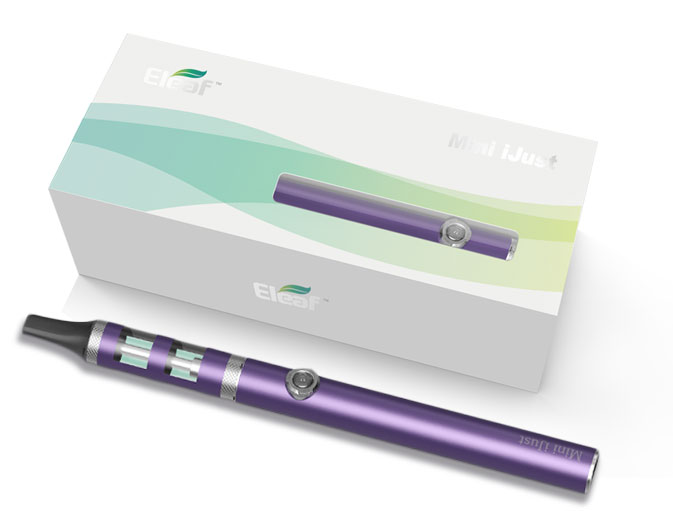 2xMini iJust Mouthpiece
1xMini iJust Atomizer Tube
2xBDC Atomizer Head
1xMini iJust Atomizer Base
1xMouthpiece Cover
1xMini iJust Battery
3xUSB Port Cover
1xMini iJust USB Cable
1xMini iJust Wall Charger
1xMini iJust User Manual
Features:
a) New Type of Atomizer Head: BDC (bottom dual coil) Atomizer Head
It constitutes two coils, a great deal enhancing the effectiveness of vaporisation and bringing you different experiences. BDC atomizer head ensures the large amount of vapor under low voltage, no burning taste under high voltage and no leakage. Its mouthpiece is pluggable. Additionally, the detachable, washable and changeable atomizer head enables the filaments to be easily cleaned.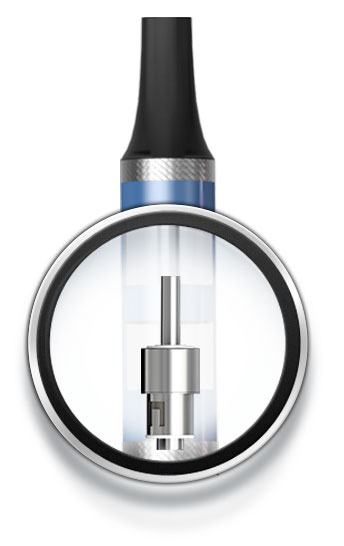 b) Mini iJust Atomizer: BCC-GT atomizer
Features 14mm in diameter: Stainless steel with glass window. From the window, the volume of the e-liquid is pretty open-and-shut.
c) Adjustable Voltage:
The voltage range varies from 3.3 V to 5.0 V. Through turning around the knob either in right direction or in left direction, user can adjust its voltage to his taste.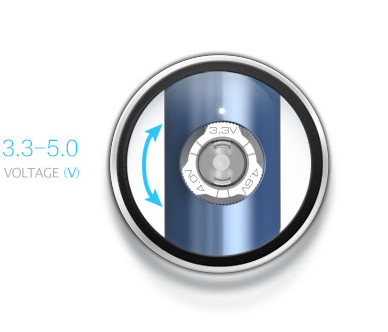 d) Steel battery tube: Better craft and superior material highlights the nobleness of Mini iJust.


Diameter: 14mm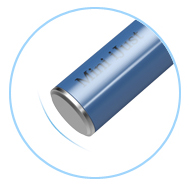 e) Vaping while charging: Users can get a puff while charging, there is no need to wait the e-cig being fully-charged.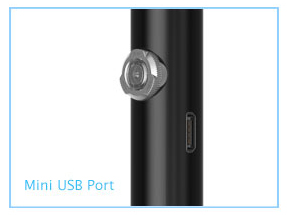 f) Colorful choice: There are seven kinds of colors available for option, i.e. black, silver, white, pink, cherry red, purple and blue.
How to refill liquid?
Unscrew Mini iJust atomizer out of the battery, unscrew the base, turn the atomizer down and then refill e-liquid into the atomizer. At last, Screw Mini iJust atomizer base onto the Mini iJust atomizer, then the Mini iJust battery.
(See Picture)

Personalized Customization: All the spare parts compatible for Mini iJust.