Product Introduction:
It seems a truism that the atomizer head is the key to any type of electronic cigarette. In
view of this fact, Eleaf has been upgrading its atomizer head. With the investment of a
great deal of time and energy in R&D, BDC atomizer head, a upgraded atomizer head, is
unveiled.
BDC (Bottom Dual Coil) inherits the size and appearance from BCC atomizer head. Of
great breakthrough is that it introduces dual coil, enhancing the effectiveness of
vaporisation. (Two models of BDC atomizer head, 1.6 ohm and 1.8 ohm, are avalaible for
option.) This structure of dual coil ensures the large amount of vape under low voltage, no
burning taste under high voltage and no leakage. Complementary to iJust, these
characteristics will set iJust apart from others.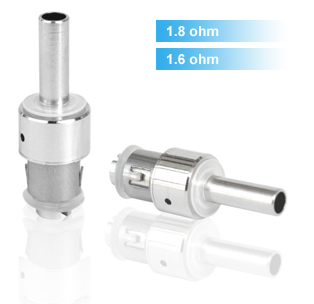 Features:
BDC atomzier head will live up to your expecation.In comparision with BCC atomizer head,
BDC atomizer head: