What're E-Cigarettes?
An electronic cigarette or e-cigarette usually contains a battery portion that delivers power to activate the device, and a tank or vaporizer part that holds some amount of liquid which produce vapor when heated. The liquid in the e cigarette, called e-liquid or e-juice, usually made of nicotine, propylene glycol(PG), vegetable glycerine (VG), and flavorings. But not all e-liquids contain nicotine. Using e cigarette is ususlly called vaping. Eleaf is a well-known e cigarette brand which continually provides vapers with all kinds of vape products of first-class quality, advanced technology and best performance to bring optimal vaping experience.
According to studies, vaping is much safer than smoking. E-cigarettes can help some smokers quit as they can create the same sensation of relaxing like real cigarettes. And vaping is healthier and safer than tobacco cigarettes when using e liquid with less nicotine and even no nicotine. And a new study finds that, among people who are trying to quit without professional help, those who use electronic cigarettes are 60% more likely to succeed, compared with those who use willpower or nicotine replacement therapies.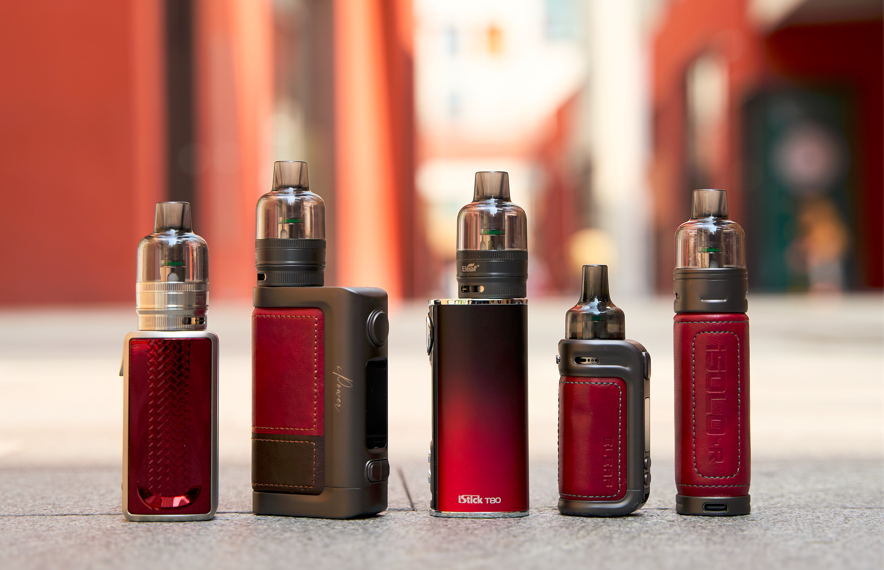 Main Components of an E-cig:
A battery to power the device
A tank, atomizer, cartridge or pod as a placeholder for the e-liquid
A charging system to recharge the battery or a non-rechargeable disposable battery
A mouthpiece that allows the user to inhale the vapor extract from heating the e-liquid
E-liquid
The battery is the source of the power of an e-cigarette. Depending on the model, the capacity of the cells varies, and the power of the device also varies. A tank, atomizer, or cartridge is the container that holds the e-liquid. E-liquid acts as tobacco, it can contain nicotine or not, and it comes in all kinds of flavors.

E-Cigarettes are Also Known as:
E-Cigs
Mod Vape
Pen Vape
Pod Vape
Vaporizers
Vaping Devices
Vape Kit
Tank System
The Origin of E-Cigarettes
Joseph Robinson is the first person to come up with the idea of an e-cigarette in as early as 1927. Later in 1963, Herbert Gilbert made vaping popular with its smokeless non-tobacco cigarette. And in 2003, a Chinese pharmacist Hon Lik reprised the idea and invented what we today know as e-cigarettes.
How Does It work?
Vapor is created by filling the Atomizer, Tank, or Cartridge with e-liquid, also known as e-juice. The battery then heats the coil that's part of the atomizer, when you inhale through the mouthpiece, vapor comes out.
Different Models of E-Cigarettes
• Disposable pod vape
Disposable pod vapes are those that last a certain number of vaping puffs from minimum 500 puffs to maximum 10,000 puffs. Based on pod type, they can be divided into replaceable pod and non-replaceable pod, or closed prefilled pod system and refillable pod system. According to battery type, there are rechargeable disposable vapes and non-rechargeable disposable vapes.
Eleaf IORE VINO is a typically refillable rechargeable disposable pod vape kit.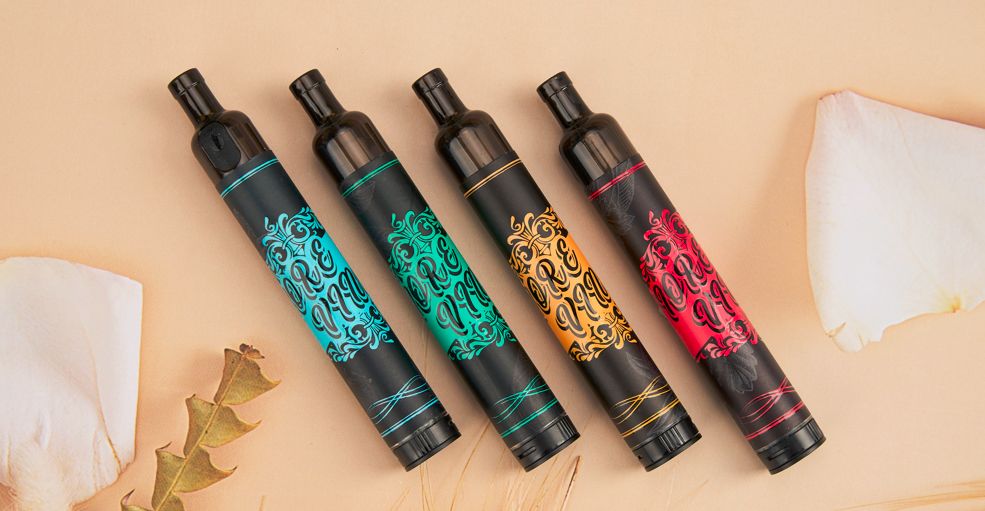 Specifications of Eleaf IORE VINO:
Size: Ø16.3mm X 108.9mm
Battery Capacity: 650mAh
Pod Capacity: 2ml (Lasting up to 5 refills)
Resistance: 1.2Ω (Mesh)
Output Wattage: 10W Max
Charging Port: USB-C
• Pod vape
Pod vapes are generally the all-in-one style vape kits. The battery could only accept the pod it comes with. A pod vape is a small vaping kit that uses a two-part system: A pod or cartridge that can be filled with e-juice and installed with either replaceable coil or non-replaceable coil, and a battery will heat the pod, allowing the e-liquid to be vaporized and inhaled. Eleaf IORE PRIME is a kind of pod vape kit.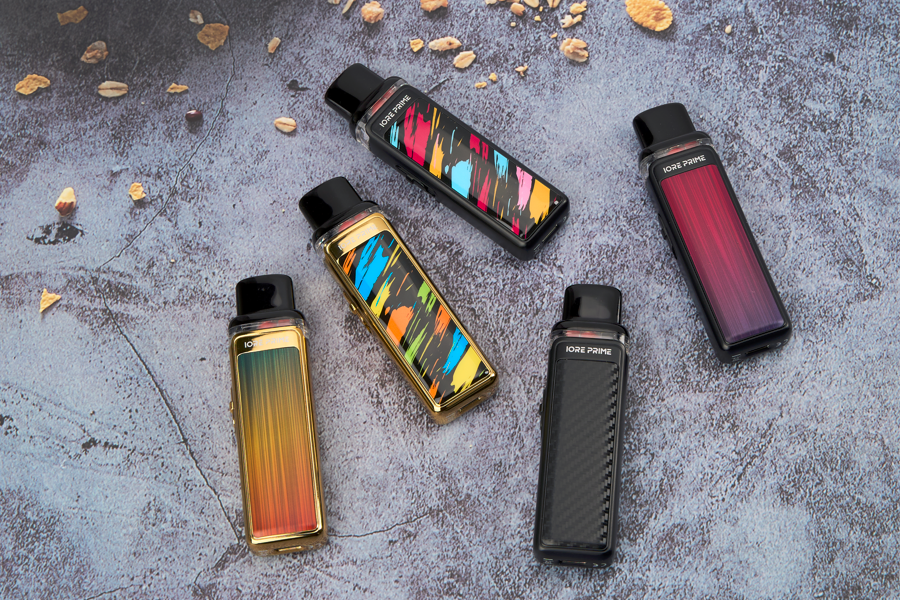 Specifications of Eleaf IORE PRIME:
Size: 26.5mm x 16mm x 94.6mm
Battery Capacity: 900mAh
Pod Capacity: 2ml
Weight: 69g
Output Wattage: 15W max
Charging Current: 5V/1A (USB-C)
• Tube Mod or Pen Mod
The Tube MOD is a device that has a cylindrical shape, it looks like a pen, but bigger. Compared to pod vape system, it normally incorporates a larger battery and has a functional autonomy for your daily use. Very efficient, it allows you to adjust the quality of the vape according to your needs. It uses an atomizer that can be refilled with e-liquid, allowing you a large variety of choices in terms of flavors. Eleaf iJust 3 kit is one of the best tube mods in the market.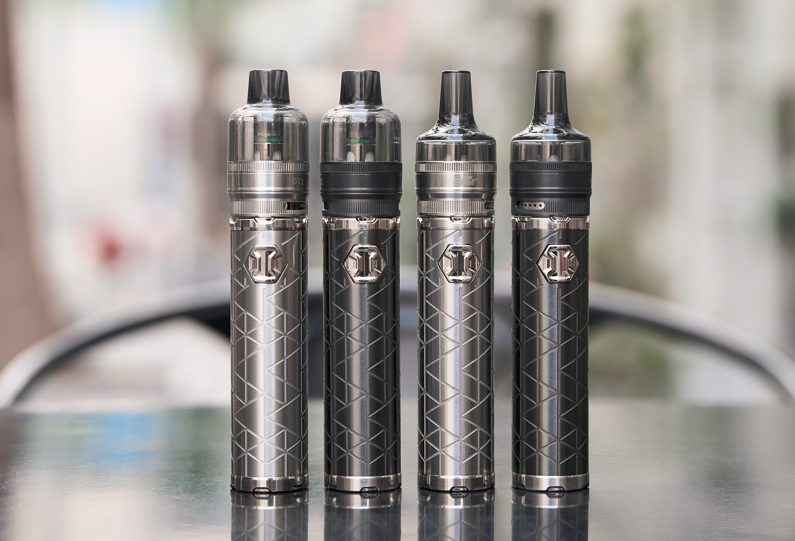 Specifications of Eleaf iJust 3 with GTL Pod Tank kit:
Size: Ø26mm x 133.8mm
Battery Capacity: 3000mAh
Pod Capacity: 4.5ml/2ml
Filling Hole Diameter: 3.8mm
Output Wattage: 80W max
Resistance Range: 0.1Ω-3.0Ω
• Box Mod
The Box Mod is very similar to the Tube Mod in terms of usage and functions. The main difference, it adopts a square boxy design for the battery and is most of the time bigger. Because of its bigger size, it has a more pleasant grip. Eleaf iStick Power 2 is such a powerful and ergonomic box mod vape.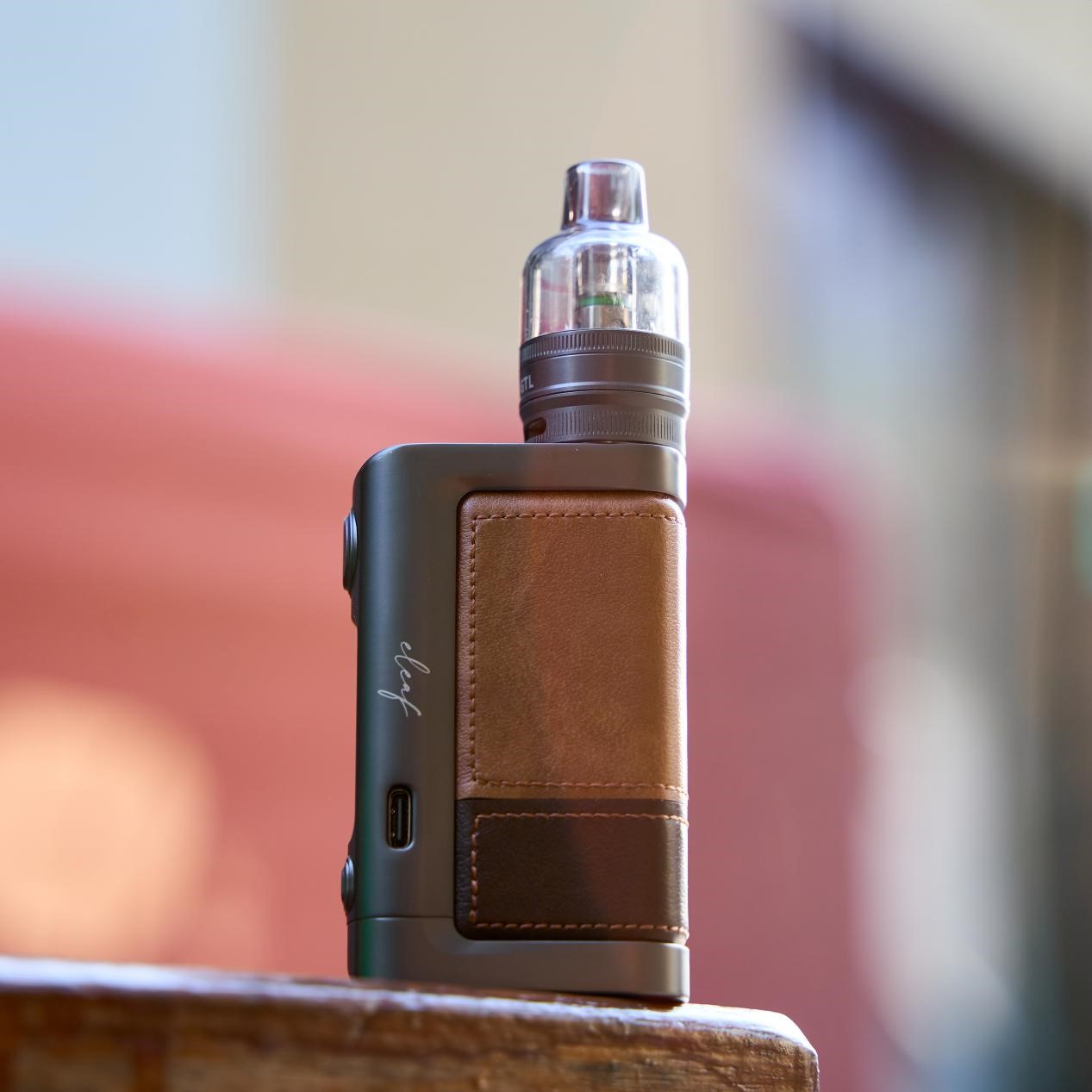 Specifications of Eleaf iStick Power 2 with GTL Pod Tank:
Size: 52.5mm x 25mm x 129.5mm
Battery Type: Built-in 5000mAh
Output Wattage: 1-80W
Output Voltage: 1-9V
Tank Capacity: 4.5ml/2ml
Resistance range: 0.1-3.0Ω
Screen: 0.96" color display
Charging Current: 5V/2A (USB-C)
Weight: 230g
Where to Buy E-cigarette?
E-cigarettes are becoming a massive market and creating a niche within the vaping industry. They have been growing in popularity for over a decade, particularly as many people look to find a safer alternative to conventional tobacco smoking. Now this has made them a lot easier to find.
E-cigarettes can be purchased from a lot of places, from online retailers as well as brick and mortar shops. If buying e-cigs from a well-known reliable local stores, you may get the best bargain and save a few bucks as well as get some technical support and good warranty service directly from the retailers. If buying from online retailers, you could look for discount offers and coupons provided by them. The easiest way to find a Eleaf product is either to find a store near you or visit Eleaf official online store.