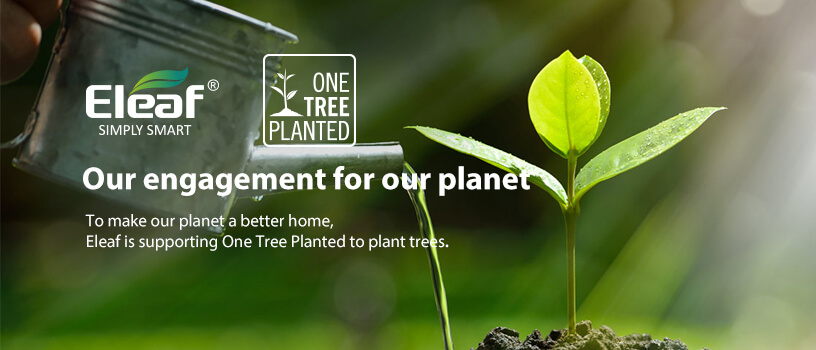 To make our planet a better home, Eleaf is supporting One Tree Planted to plant trees.
Why are Planting Trees so Crucial to the Environment?
• AIR
The air we breathe every day wouldn't be so clean without trees.
• WATER
Trees filter the water we drink and use.
• BIODIVERSITY
80% of the world's biodiversity depends on trees as habitat.
• WORKS
1.6 billion people have a work-related to the forest.
• HEALTH
25% of all medicines come from ingredients extracted from trees.
• CLIMATE
Trees help to slow the warming climate change by sucking and storing harmful greenhouse gases.
Planting one more tree will add a little more hope for human survival. For as low as 1$, we can plant a tree in North America, Latin America, Asia or Africa, helping millions of people and protecting the environment at the same time. Eleaf will take the lead to support One Tree Planted and contribute to making our living earth a better home.
Let's hold up a blue sky together. Let's protect our planet with:
THE ONE TREE PLANTED ORGANIZATION
www.onetreeplanted.org