Product Introduction:LAlpha atomizer is a new type of atomizer by Eleaf, which is designed for DIY. The DIY atomizer head built in Alpha will bring users different experience. In respect of appearance, Alpha atomizer also gives a metal impression, arresting people's attention.
Standard configuration:
1*Alpha Mouthpiece 1*Alpha Front Cap
1*Alpha Base
1*Alpha tube
1*Filament
1*Heating Coil
1*Screw (big)
1*Screw (small)
2*Silicon Ring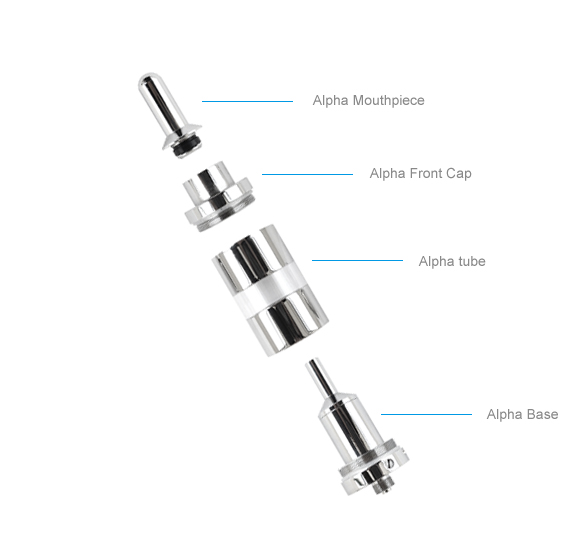 Features:
DIY Design
Alpha atomizer is used for DIY. Users can modify to his taste.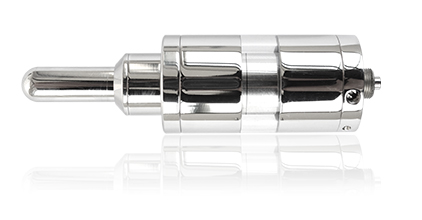 Adjustment of inlet air
Through adjusting the screw at the base, users can adjust inlet air.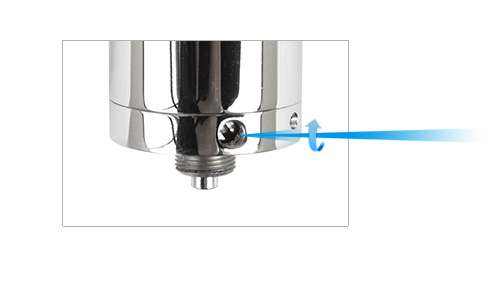 Changeable Mouthpiece
Alpha atomizer mouthpiece is changeable. Users can replace it at will.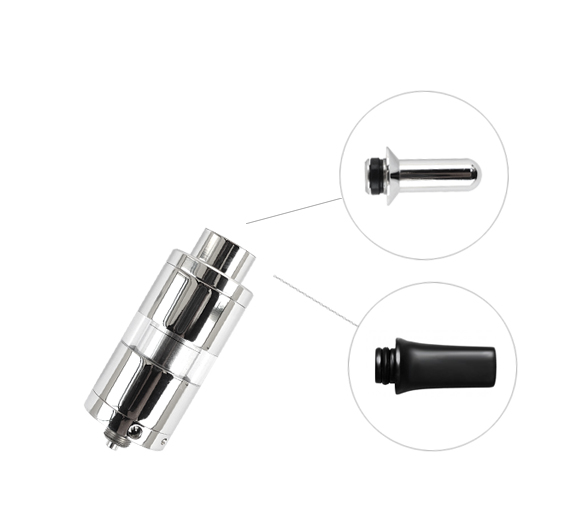 How to add liquid:
After removing the screw from the atomizer bottom, please add the liquid from the hole.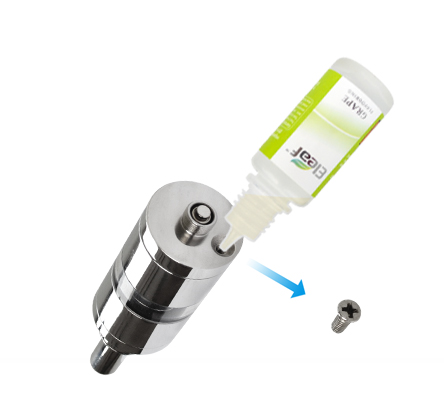 How to DIY:
Please wrap your heating coil around the filament and fit it on your atomizer base.