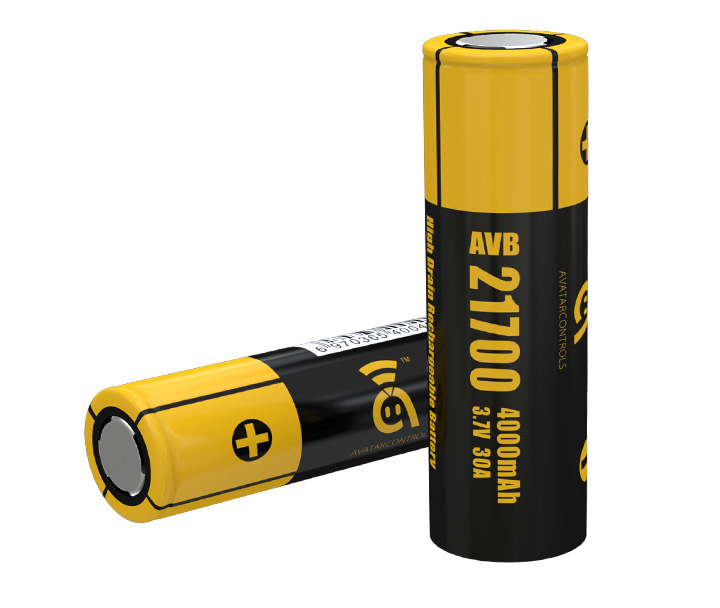 Avatar AVB 21700 Battery
Product Introduction:
Avatar AVB 21700 Battery, a high performance rechargeable 4000mAh lithium battery, with a maximum continuous discharge current of 30A, enough to run any high drain device. 21700 battery is a new format but will be a new trend. It has already been applied in electronic vehicles and vape modes.
Parameter:
Brand: Avatar
Unit: set
Net weight: 69±2g
Diameter: 21.7±0.2mm
Height: 70.9±0.2mm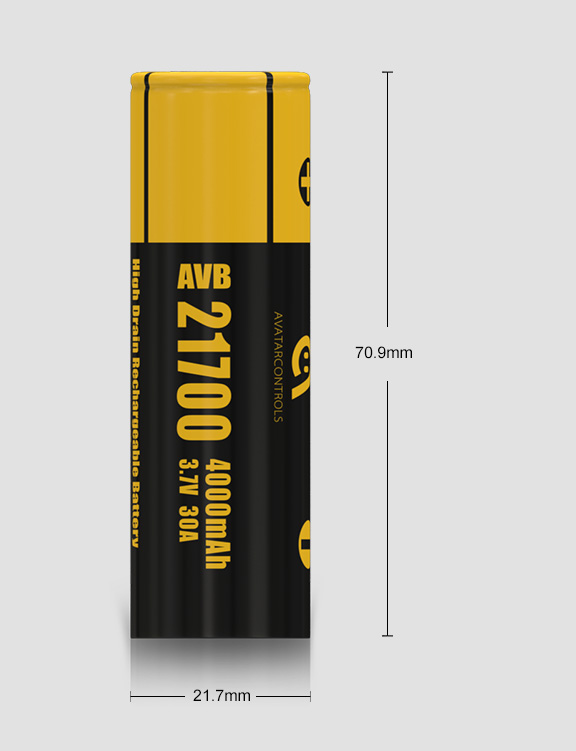 Features:
1) 4000mAh, 30A
2) After 1000 cycles, the power still remains 80%.
3) Light weight and higher energy density than any rechargeable battery.
4) Installed IC chip will prevent the battery pack from over charge and over discharge.
5) Supply which requires compact size and lighter weight.
6) The battery module is wrapped by PVC.