Product Introduction:
The new EC-Ceramic Head features a ceramic wicking system which is environmental and maintains a longer lifespan due to the high-temperature resistance of ceramic material. It will give you a great vaping experience with nice flavor even while coping with higher output power.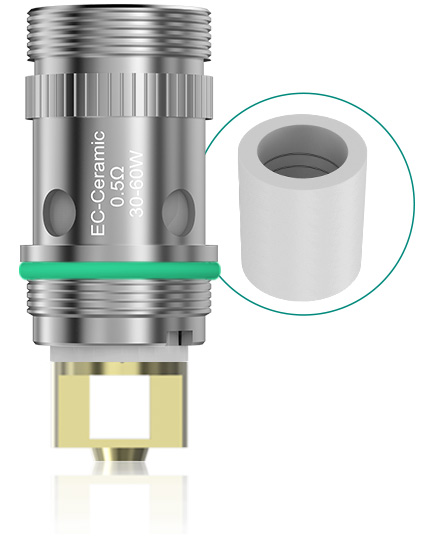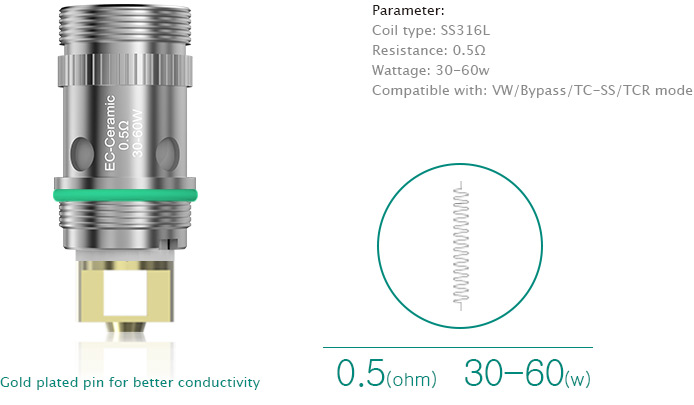 Note:
1.Please first drip a few drops of e-liquid directly into the ceramic so as to make the coil inside fully saturated before first use.
2.Please don't vape until e-liquid nearly runs out. Otherwise, the coil will be damaged.
Compatible with: iJust 2/iJust 2 mini atomizer, MELO III atomizer, MELO 2 atomizer, MELO atomizer