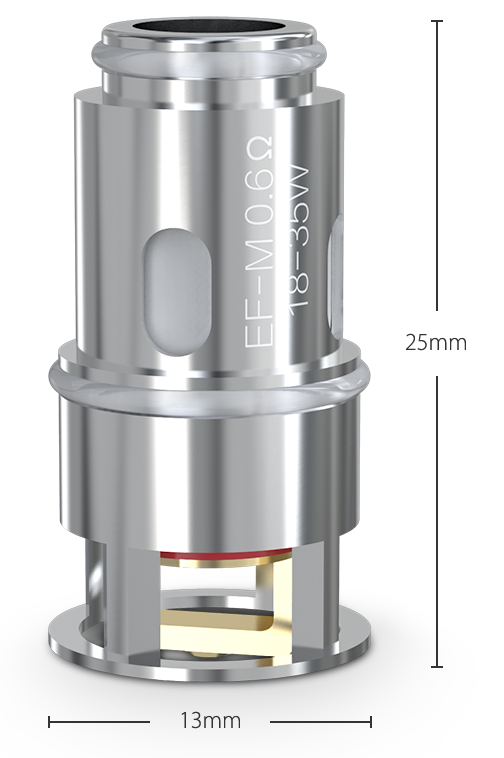 EF-M 0.6ohm Coil
Resistance: 0.6Ω
Coil material: SS316L
Wattage range: 18-35W
Weight: 7g
Mesh inside
The mesh structure inside the EF-M 0.6ohm Coil maximizes the surface area between the coil and the e-liquid, allowing a more intense flavor.
EF-M
0.6ohm Coil
Enhance the flavor and taste of the e-liquid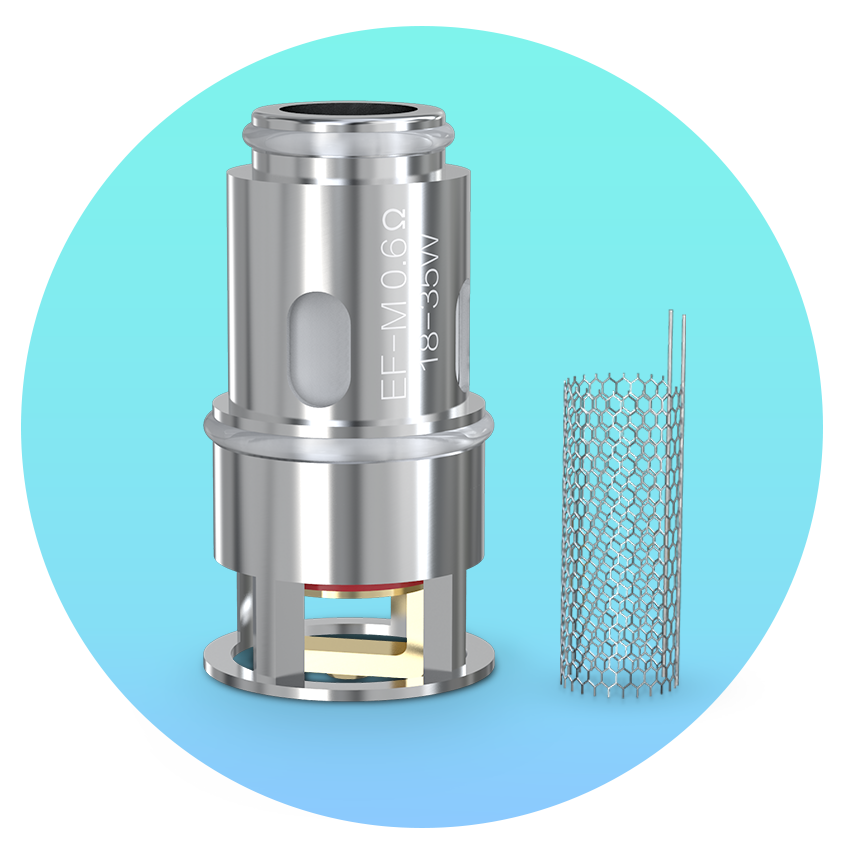 Easy coil replacement
The EF-M 0.6ohm Coil is thread-free, making coil change a breeze. Simply replace the coil by pulling it out and inserting the new one.