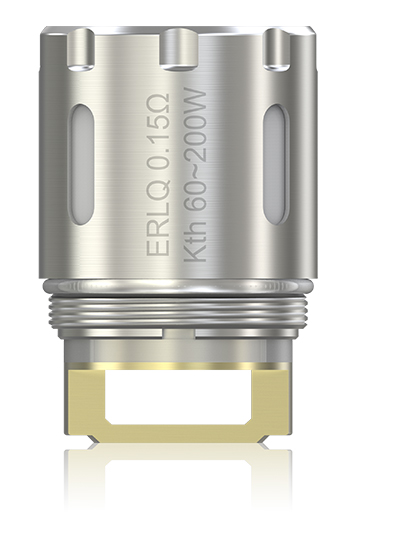 ERLQ 0.15ohm Head
Product Introduction:
The new ERLQ 0.15ohm Head is consisted of quadruple kanthal coils and is compatible with VW, Bypass and Smart modes. It is rated at an ultra high power range of 60-200W, enabling an awesome vaping experience with huge vapor production.





Note:
1. Please first drip a few drops of e-liquid directly into the coils to make them fully saturated before first use;
2. Please don't vape until e-liquid nearly runs out. Otherwise, the coils inside will be damaged.