iJust 2 battery features 2600mAh large capacity despite its exquisite appearance and light weight. The spring connector ensures iJust 2 battery of high adaptability. What's more, newly introduced PCB board is applied, which largely saves space and therefore shortens the length of the battery.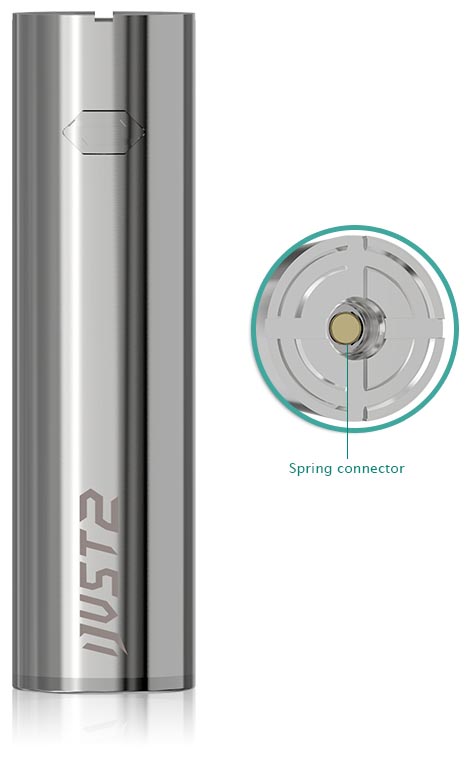 iJust 2 battery:
Length: 81mm
Diameter: 22mm
Capacity: 2600mAh
Color: Silver
Thread Type: 510 Thread

How to charge:
iJust 2 battery can be charged through USB port on the side of battery. It will take 3 hours to get a full charge via 1A wall adapter.