Product Introduction:
Lemo atomizer is a new type of Eleaf product which is designed for e-cigarette fans. The steel material and glass atomizer tube must impress you a lot. The highlight of Lemo atomizer lies on its rebuildable heating coil and the adjusting air inlet which bring the e-cigarette fans much fun.
Parameter:
Length:85.56mm
Diameter:23mm
Capacity;5ml
Color: Black, Silver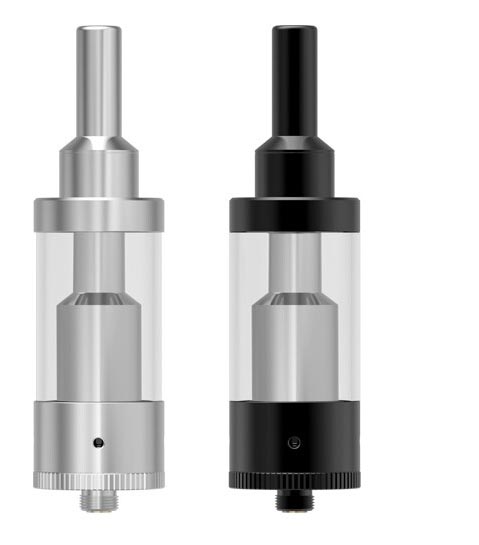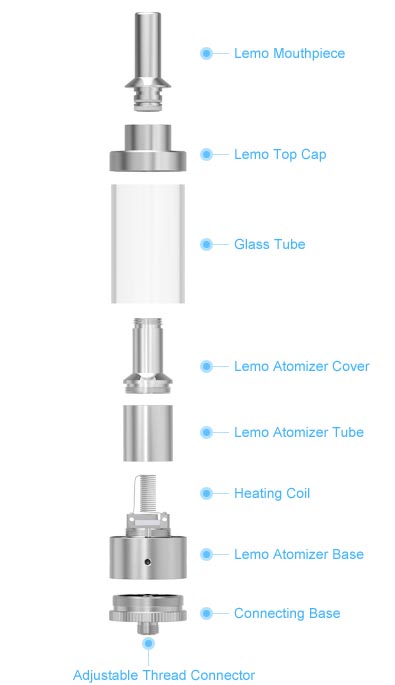 Components:
1*Lemo Mouthpiece
1*Lemo Top Cap
1*Glass Tube
1*Lemo Atomizer Cover
1*Lemo Atomizer Tube
1*Lemo Atomizer Base
1*Connecting Base
1*Heating Coil
1*Absorbent Cotton
Features:
1. Rebuildable Design:Lemo atomizer is designed for e-cigarette fans, and the highlight lies on the rebuildable heating coil. Users can wrap the heating coil by themselves according to their personal demand. That's really practical. We have a sample for your reference, and get your imagination started.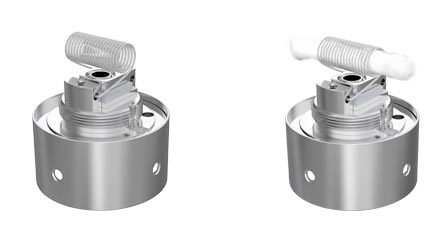 Note:Drip a few of e-juice in the absorbent cotton to make that moist before filling in the e-juice.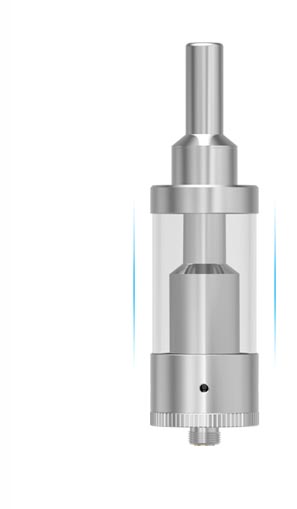 2. New appearance:Lemo atomizer features steel material and glass atomizer tube to ensure the product's durability and aesthetics. You can notice the e-juice usage condition at a glance through the glass tube.
3. Large e-Juice Capacity:The capacity is up to 5ml to cater your vaping demand all day long which is more convenient and effective.
4.Adjustment of air inflow:You can adjust the regulation ring clockwise to get smaller air inflow, and counterclockwise for larger air inflow.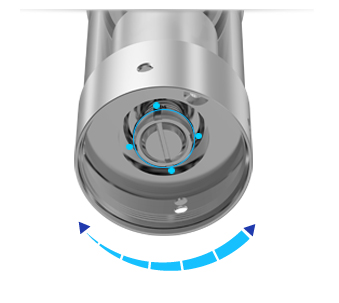 5. Adjustment of battery connector: The adjustable battery connector makes Lemo better matched with your battery. Just use the tool to rotate the connector as needed.
6. Changeable Mouthpiece:Lemo atomizer mouthpiece is changeable. Users can replace it at will.

How to add liquid?
1. Screw the connecting base off atomizer base.
2. Screw off the cross-head screw at the bottom of atomizer base.
Note: Use the silicone spares for more convenient e-juice filling.
3. Slowly refill the liquids into the small hole.