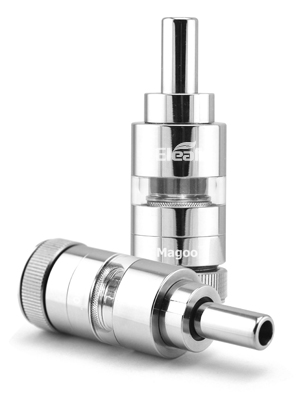 Product Introduction:
The Magoo-S is totally made of stainless steel, which adds the product with elegant appearance. Besides, the stainless steel material is of high grade and is safer than others. It has also been developed more flexible features as well, such as the individual window of liquid level and the adjustable liquid volume and air inflow. In addition, you can interchange the mouthpiece of different length or replace the heating coil (single and dual) and entire atomizer head all by yourselves, which will brings you much fun of DIY. Of course, the scalable positive pole contact will better adapt and protect the battery contacts, so you can use it safely without any fear.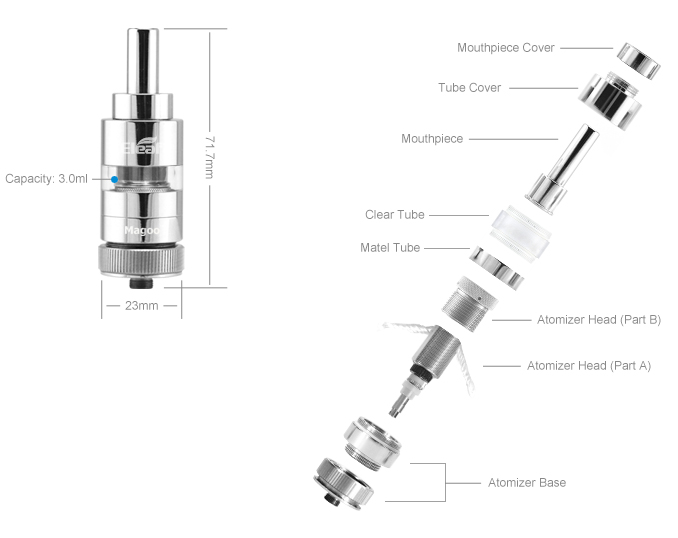 Components:
1* Mouthpiece Cover
1* Tube Cover
1* Mouthpiece
1* Clear Tube
1* Metal Tube
1* Atomizer Head (Part A, Part B)
1* Atomizer Base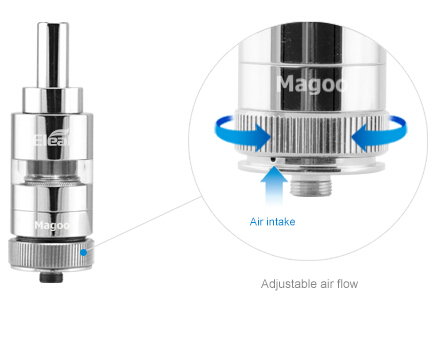 Features:
1. All stainless steel material
2. Individual window of liquid level;
3. Adjustable liquid volume through the rotational mouthpiece;
4. Adjustable air flow through the rotational air regulating ring;
5. Replaceable mouthpiece.
6. Alternative heating coil (single and dual) which brings more DIY fun.
7. Scalable positive pole contact which better adapts and protects the battery contacts.
Turn the mouthpiece to adjust the e-juice feeding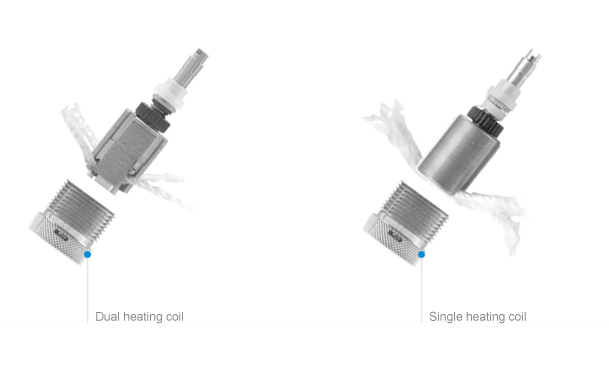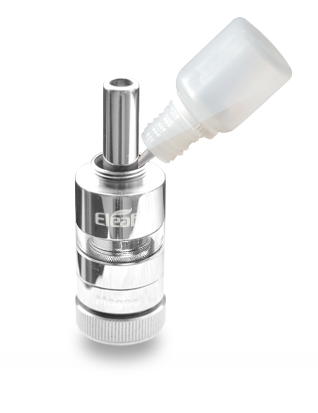 Unscrew the mouthpiece cover and refill the liquid from the inwall of the tube cover. You can see the liquid level from the plastic part of the atomize tube. Please do not fill it completely full.