The Quick Guide to Picking the Right Vape kits for You and Your Needs
When you're new to Eleaf, you will find so many categories here, from the types of the mod to the options of tank and coils. It's important to know that there are plenty of options out there before it comes to finding the right vape for you. Many vapers and vape starters have different levels of understanding of vaping nowadays, which would influence their choice of vape versus an ex-smoker. We'll show some of the features and benefits of different devices to help you find the most suitable vape for you.
To Beginner vapers
Do you want to quit smoking via vaping ? Or maybe you're just curious about what vaping is all about? Either way, one of the best options for beginner vapers are pod systems. Pod systems are easy to use, convenient, and come in a variety of shapes and sizes. They are also great for beginner vapers who want to transition from smoking cigarettes. With pod systems, you can get the nicotine hit that you need without having to worry about complicated settings or refilling tanks. So if you're looking for an easy and effective way to quit smoking, then a pod system device might be the perfect option for you!
1. Eleaf iOre Crayon vape starter kit
The iOre Crayon is a sleek and lightweight vape starter kit designed for convenience and ease of use. The kit features a 1000mAh battery and a 2ml mesh pod, which is compatible with high nicotine e-liquids and nicotine salts. The device can be activated either by a button or draw-activated firing mechanism, providing a versatile and customizable vaping experience. The refill process is made easy with the top-fill design, allowing for hassle-free refills on the go. The iOre Crayon is ultra-lightweight, making it a perfect device for vapers who are always on the move.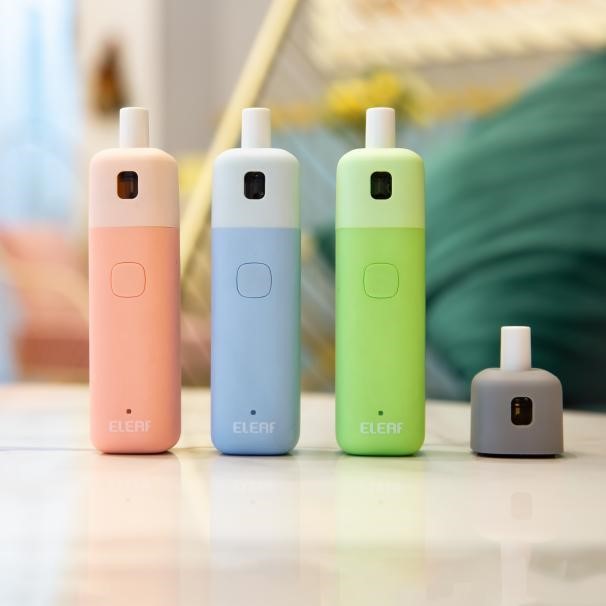 2. Eleaf iOre Lite2 starter vape kit
Eleaf IORE LITE 2 is a new refillable pod beginner vape kit, a continuation of Eleaf classic IORE series. The kit features a 490mAh battery and a 2ml refillable pod. The device is draw-activated, making it easy to use without any buttons. The iOre Lite2 also features an LED indicator light to show the battery level and to indicate when it's time to charge. Overall, the iOre Lite2 is a great choice for vapers who value portability, simplicity, and style.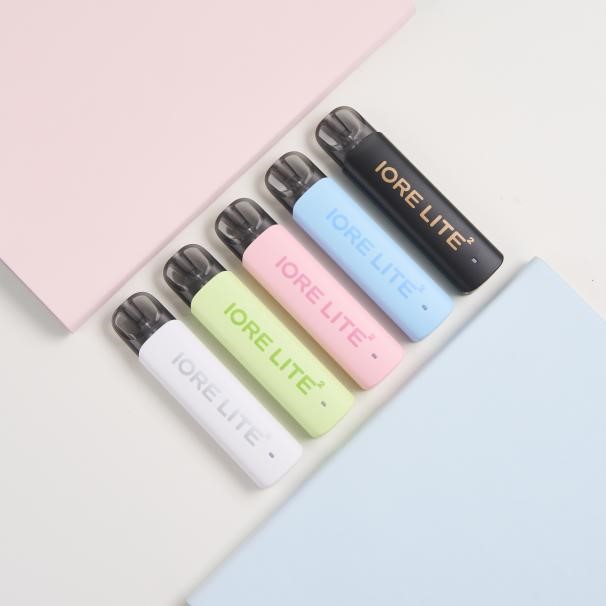 To Intermediate vaper
If you're an intermediate vaper looking for a device that offers both convenience and performance, then pod mod devices should be your first choice. Pod mods have become increasingly popular in recent years due to their compact size, ease of use, and efficient nicotine delivery. Unlike traditional vape mods that require you to manually fill a tank and adjust the wattage, pod mods come with refillable pods that simply snap into the device. This means you can easily switch between flavors and nicotine strengths without any hassle.
1. Eleaf iJust P40 kit
Eleaf iJust P40 is a new generation compact vape pod mod vape kit. Available with different power options, adjustable airflow and the newly upgraded GTL 0.8Ωand 0.4Ω coils, iJust P40 can express a better e-juice taste for both RDL and DL vaping. Built-in 1500mAh battery with 2A fast charging makes your vaping enjoyment last longer. iJust P40 owns an ultra compact design but still maintains a smart performance by recommending the appropriate power based on the coil and keeping your common settings in mind.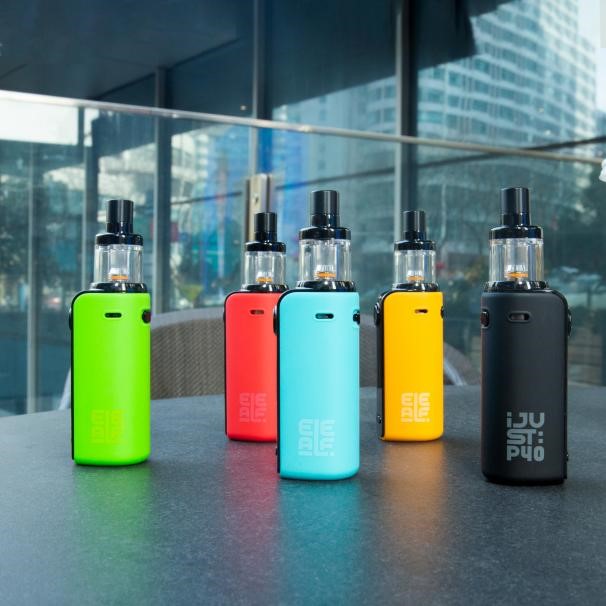 2. Eleaf iStick i40 vape kit
The iStick i40 is a high-performance vape device from Eleaf, featuring a unique combination of leather and metallic materials in its design. The device is equipped with a powerful 2600mAh battery, allowing for long-lasting vaping sessions without needing to recharge frequently. With a wattage range of 1-40W, the iStick i40 can produce a satisfying vaping experience for both new and experienced vapers.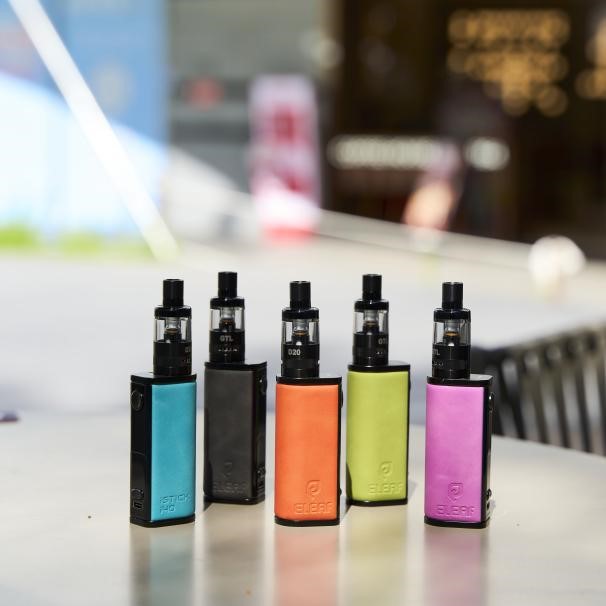 To Advanced Vaper
If you are a professional vaper who has been vaping for a significant amount of time and has a deep understanding of the vaping industry, mod devices are the perfect choice. Mod devices allow you to customize your vaping experience by providing you with more control over temperature, wattage, and airflow. With a mod device, you can truly unlock your full potential as an advanced vaper.
1. Eleaf iStick Power Mono vape kit
Eleaf iStick Power Mono comes equipped with a long-lasting 3500mAh battery, which ensures that users can enjoy their vaping experience without the need for constant recharging. The device has a maximum output of 80 watts, which provides ample power to create satisfying clouds of vapor. It also has a sleek and modern appearance, with a metallic finish and curved edges for a comfortable grip.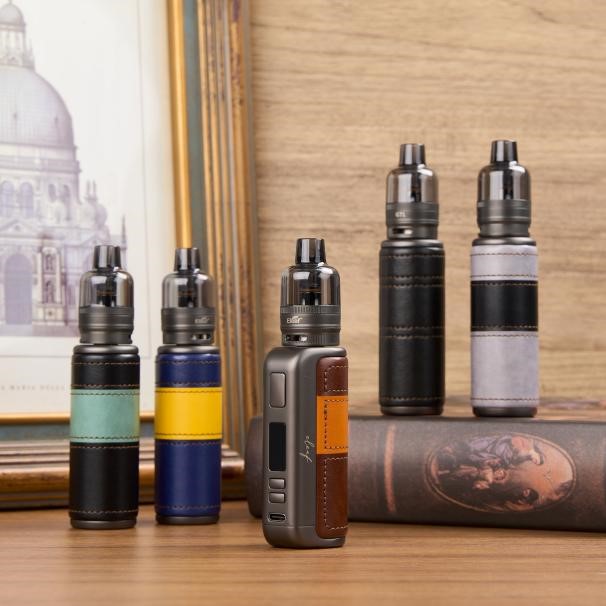 2. Eleaf iStick Power 2 vape kit
With a combination of leather and metal materials for a comfortable grip and premium look, Eleaf iStick Power 2 features a built-in 5000mAh battery that can provide extended vaping sessions for advanced vapers, and supports a variety of vaping modes, including Variable Wattage (VW) and Smart modes.It is also charged via USB-C cable for quick and convenient charging. Eleaf iStick Power 2 offers a range of customizable features for an enjoyable vaping experience.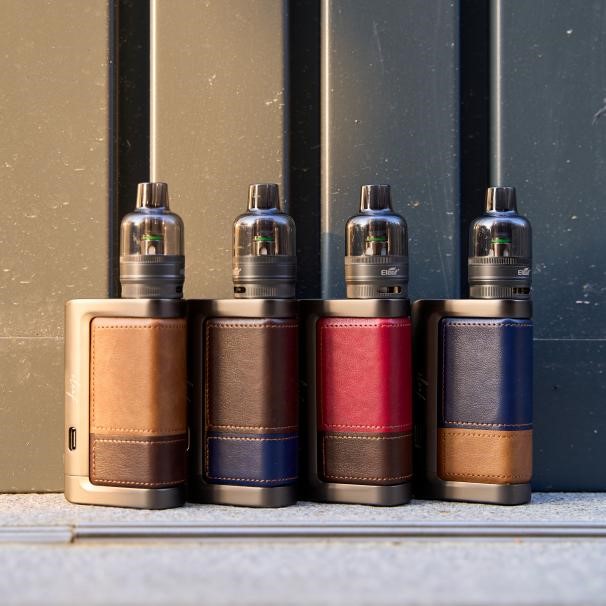 All in all, there is no one-size-fits-all solution when it comes to choosing a vape, as everyone's needs and preferences are unique. Hopefully, our quick guide will inspire you to find the products you want at Eleaf!