Standard configuration:
1x iCE mouthpiece
1x iCE atomizer tube
1x iCE atomizer base
1x iCE atomizer head
1x iCE power supply(650mAh,1000mAh)
1x iCE USB cable charger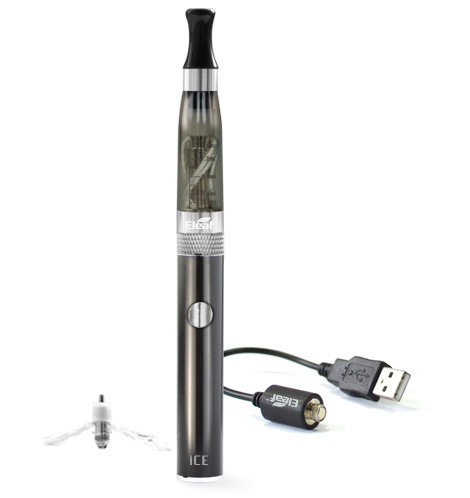 Product Introduction:
The iCE, features detachable, washable atomizer and manual battery. There are four colors for choices, black, transparent, blue and red. It is pretty easy to use, just press the bottom and get a puff. With the 650mAh and 1000mAh lithium battery, you can enjoy a longer and more powerful non-sencondhand smoke.
iCE Atomizer:
The iCE atomizer has a 1.6ml capacity. Due to its liquid and air separation structure, liquid will never be inhaled into the mouth, and it will never leak. The detachable, washable, and chaneable heater in the atomizer can easily be cleaned of carbon deposits on the filaments. It has a smooth air flow, no blockage, no burnt smell or taste. The tank is graduated(displays volume measurements with lines) to allow you to gauge how much you are vaping.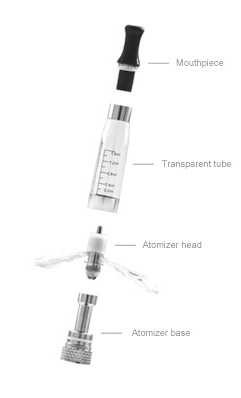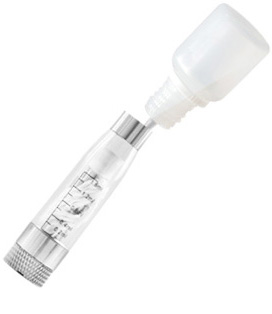 How to add liquid:
Unscrew the iCE mouthpiece and add the liquid from the side of iCE body. Please do not fill the iCE cartridge full, and it is better to leave a little space. When refill the iCE, do make sure that the liquid does not flow into the channel, otherwise it will be sucked into your mouth.
iCE Battery:
1. Length: 87mm
2. Weight: 32.0g
3. Color: black, transparent, blue, red
4. Capacity: 650mAh and 1000mAh

Properties of iCE battery:
1. High-safety, high-capacity, high-magnification and high-stability lithium battery.
2. The battery adopts 3.3V constant voltage output, short circuit protection, over-charge and discharge protection, atomizer protection.
3. On the top end of the battery, there are Eleaf branded logo silk-screen and CE marking laser.
4. On the end of the battery, there are the branded laser and silk-screen, being the significant symbols of Eleaf brand.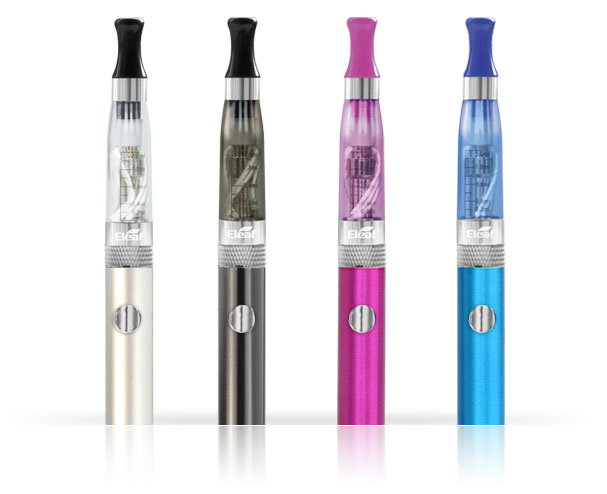 Colors: Black, Transparent, Blue, Red
It is recommended to use the atomizer of 2.2Ω or above, which will bring you better vapor experience.