Product Introduction:
Inheriting the simple design of iJust series e-cigarette kits, the new iJust start mainly features its direct output voltage, side charging port and adjustable air inflow. In addition to two specifications for you to choose from: 1300mAh for iJust start and 1600mAh for iJust start Plus, the iJust start also comes with various attractive colors for your options.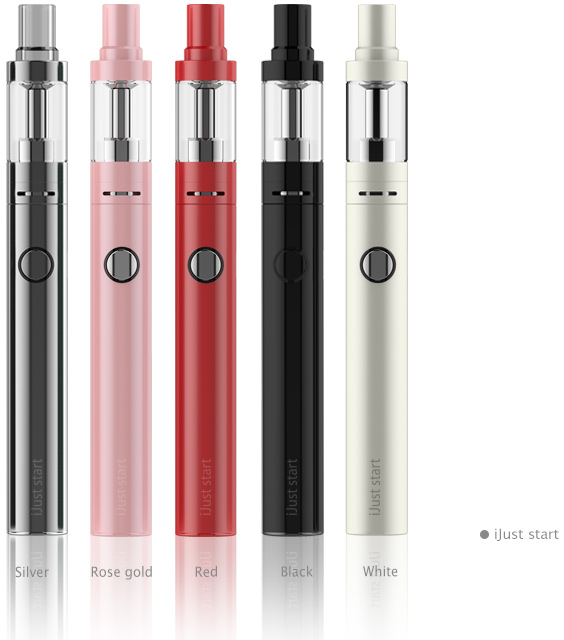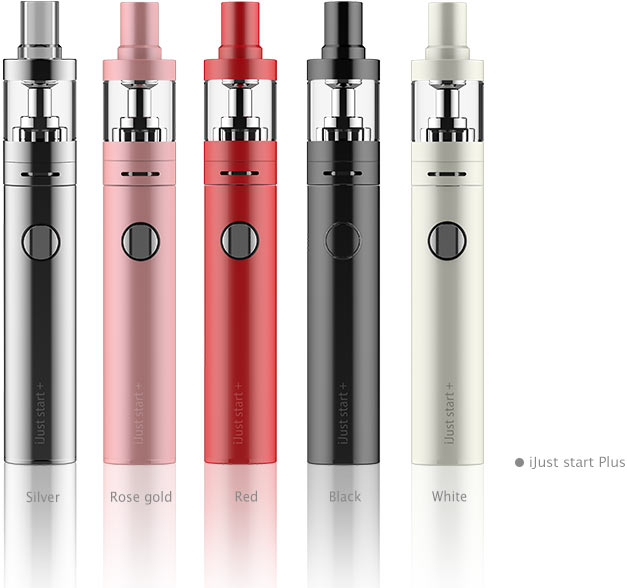 Parameter:
iJust start / iJust start Plus
Diameter: 16.5mm/19mm
Length: 141.3mm/120.5mm
Battery capacity: 1300mAh/1600mAh
Liquid capacity: 2.3ml/2.5ml
Resistance: 0.4ohm-3.5ohm
Thread type: 510 thread
Color: black, white, silver, red, rose gold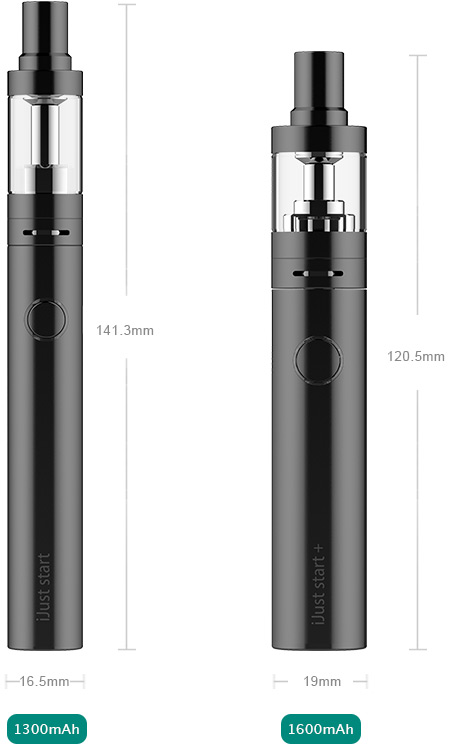 Features:
1) Being simple in structure and easy to operate, the new iJust start fully embodies the meaning of its lovely name "I just start".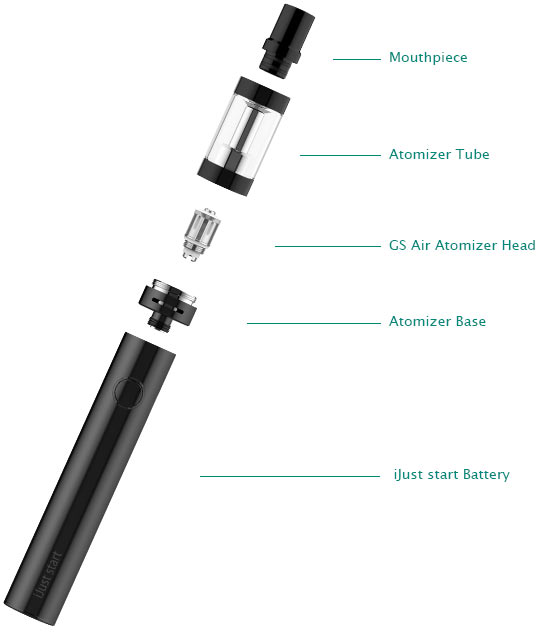 2) The amount of air inflow can be adjusted with ease by rotating the silicone airflow control ring.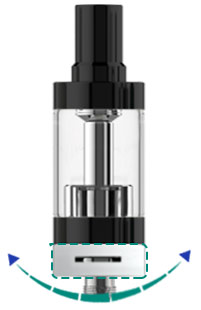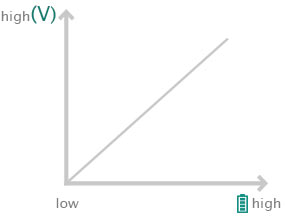 3) Direct output voltage system is applied in the iJust start. The higher the battery level, the higher the output voltage.
4) The e-liquid level can easily be noticed by a simple glance at the transparent glass tube.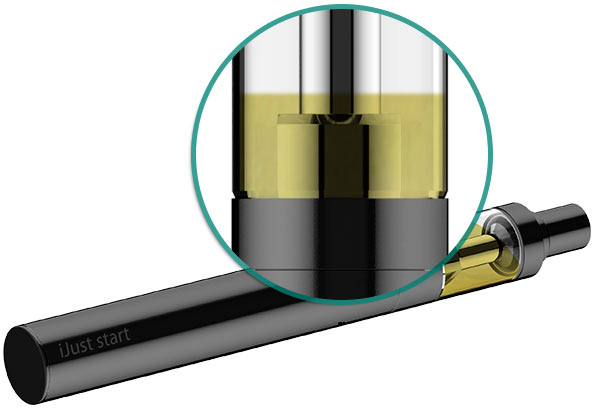 5) To cater to different needs on vapor production, three types of atomizer heads are prepared for your options.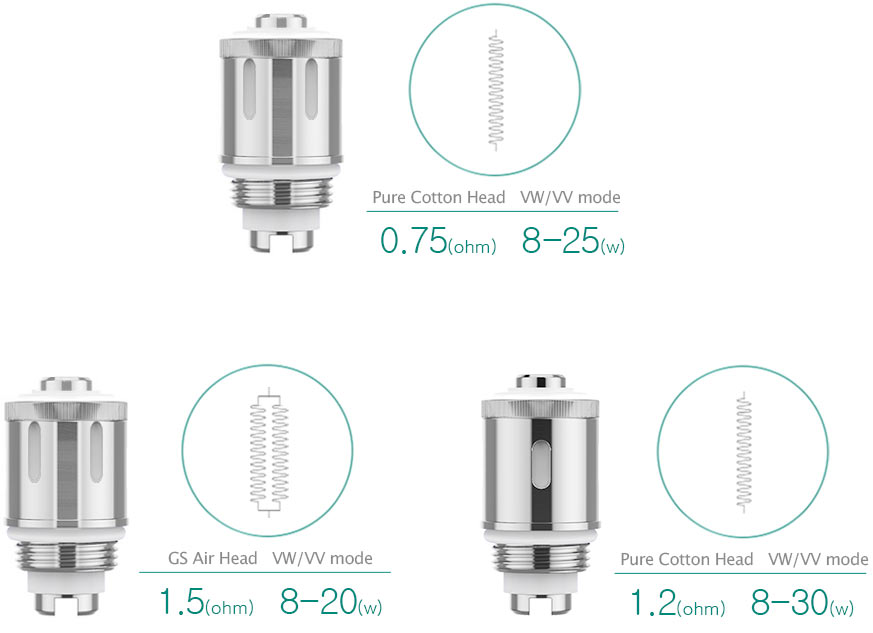 How to charge?
iJust start can be charged through USB port on the side of battery. The button light will turn red when the device is charging and the light will go out when fully charged. For the iJust start (1300mAh) /iJust start Plus (1600mAh), it will respectively take 3 hours/4 hours to get a full charge via 1A wall adapter.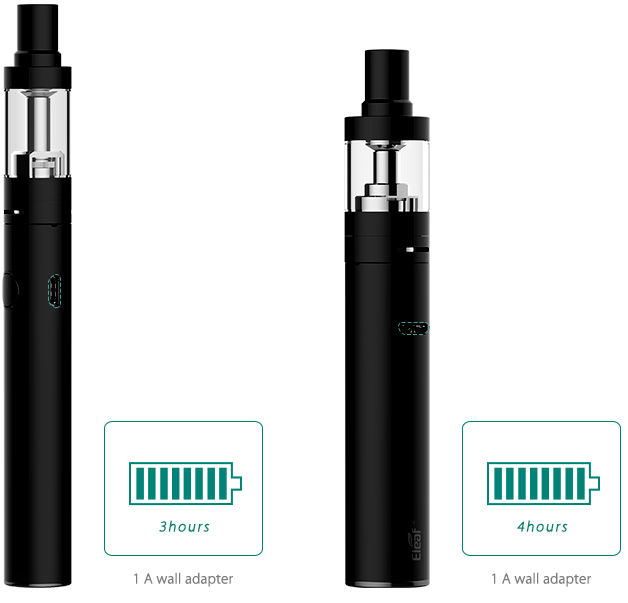 Full kit comes with:
| | | |
| --- | --- | --- |
| | 1×iJust start Battery(1300mAh/1600mAh) | 1×GS Air 2 Atomizer(16.5mm/19mm) |
| | 2×GS Air Atomizer Head (0.75ohm) | 1×Airflow Control Ring(16.5mm/19mm) |
| | 1×USB Cable | 1×User Manual |