Standard configuration:
1 x Mini BCC-S Clear Cartomizer
1 x Clear Cartomizer head
1 x Mini mouthpiece
1 x iKit power supply(650mAh,900mAh)
1 x USB cable charger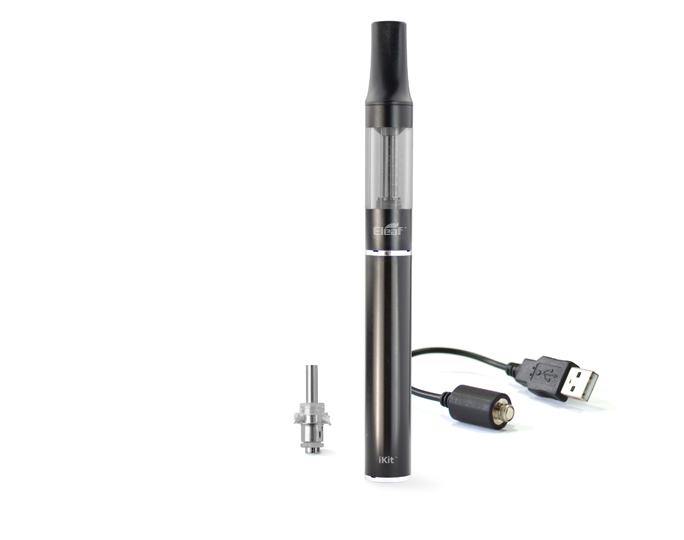 Product Introduction:
iKit is a new concept succedaneum of cigarette with collecting multiple protection functions: short-circuit protection, low-voltage protection, overcharge protection, atomizer protection. It adopts the latest technology of automatical rear inductor.
It is more reliable and safer due to its(650mAh,900mAh) high-capacity and high-stability lithium battery. It can be quick-acting fully charged 5V output. Both its cartomizer(about 1.6 ml) and cartomizer head could be repeatedly used.
It gives you a brand-new experience of vapor compared with the traditional cigarette. Just enjoy your life without the worry about second-hand smoke.
Features:
1. The cartomizer coil is assembled in the bottom of the BCC, and the liquid can be vapored as soon as the cartomizer head heats.
2. There are large areas of silicone sealed on the bottom of BCC, providing effective insulation.
3. The cartomizer head is consumable, you'd better replace it periodically to guarantee it in good state.

Short-circuit Protection: When the output resistance is lower than 1 ohm while smoking, the LED will long light (lasts two seconds) to stop outputting.
Low-voltage Protection: When the voltage of battery is below 3.1V, the LED light will successionally blink ten times to stop outputting.
Overcharge Protection: When fully charged to 4.2V, it will cut off the charging circuit automatically.
Catomizer Protection: When you vapor over 5 seconds, the LED light will successionally blink two times to stop outputting.