Product Introduction:
Elegant and rounded with attractive colors, the iStick TC60W features its changeable magnetic covers for ease of switching your 18650 cell and changing the covers into a different color.
Being powerful with 60W maximum output, it is also updated with the smart technology of temperature control supporting both Nickel 200 and Titanium coils.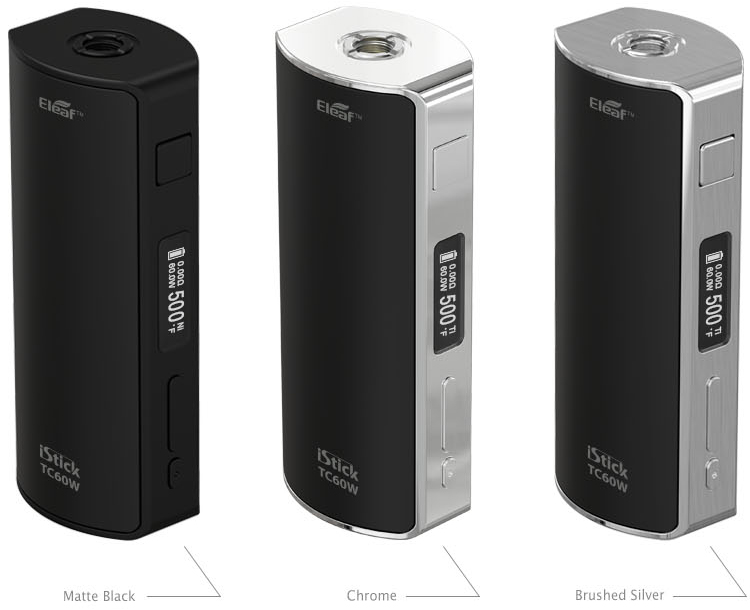 Parameter:
Size: 38mm*28mm*90mm
Thread type: 510 thread
Cell type: High-rate 18650 cell
(Sony US18650VTC4 is recommended)

Compatible coil: Kanthal coil (VW mode)/Nickel 200 coil (TC-Ni mode)/Titanium coil (TC-Ti mode)
Output wattage: 1-60W (VW/TC-Ni/TC-Ti mode)
Resistance range: 0.05-1ohm (TC-Ni/TC-Ti mode)/0.15-3.5ohm (VW mode)
Temperature range: 100-315℃/200-600℉(TC-Ni/TC-Ti mode)
Features:
1.Attractive appearance with changeable covers: Being changeable and colorful, the magnetic covers are designed for ease of switching your 18650 cell and changing the covers into a different color.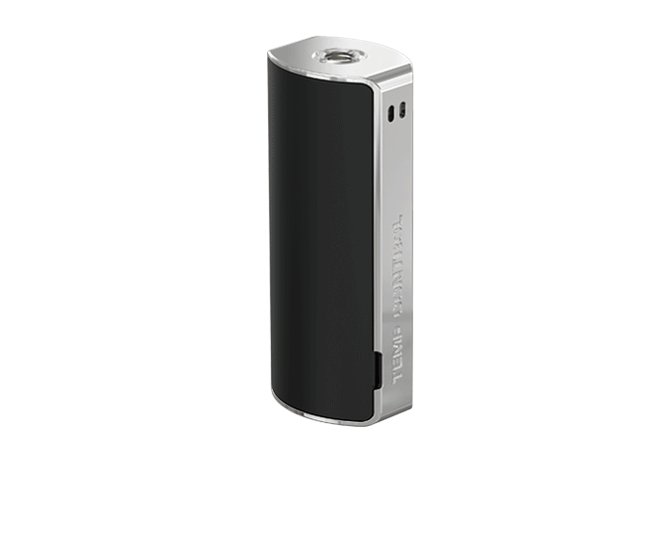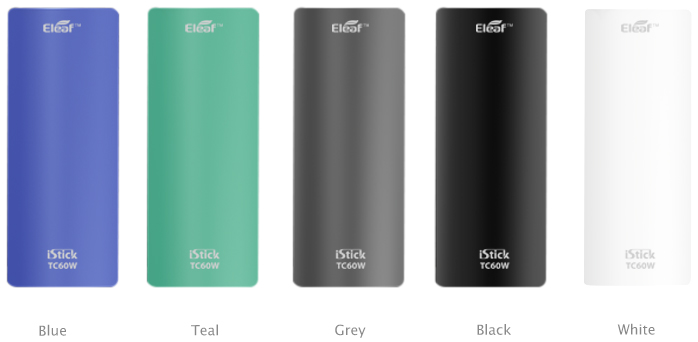 2.Functioned with temperature control:
By adjusting temperature and output wattage level (60W max) in TC-Ni/TC-Ti mode, you can enjoy different vaping experiences at different settings without any dry hit.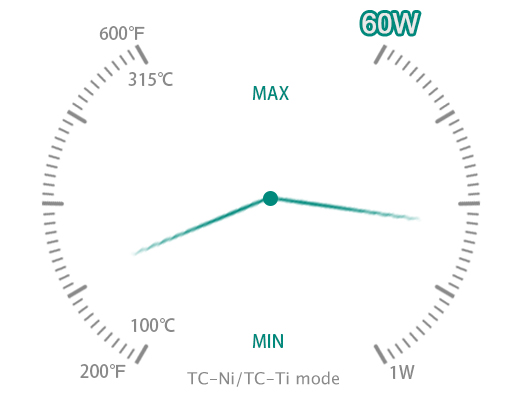 3.Less power and e-liquid consumption:
In innovative TC-Ni/TC-Ti mode, it will consume much less battery power and e-liquid than in typical VW mode.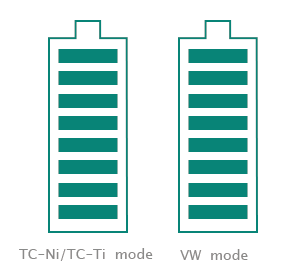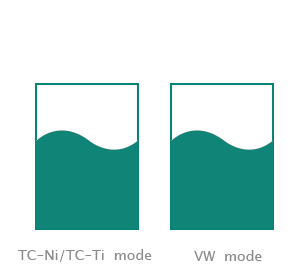 4.Stainless steel threads and spring connector:
As a member of iStick series device, it retains stainless steel threads for strong wear resistance and spring connector for high adaptability.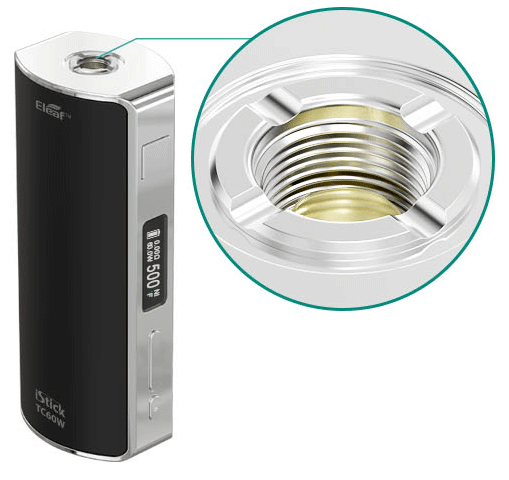 5.Attached necklace hole:
The necklace hole on the battery body are specially attached for ease of always carrying the device with you.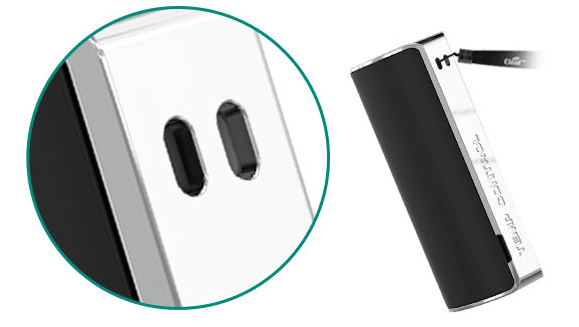 How to charge?
The battery power indicator on the screen of iStick TC60W will keep flashing when the remaining power is less than 10%.
The 18650 cell can be charged in the iStick TC60W through USB port at the bottom of the device via 1A wall adaptor or charged with a separate battery charger.
If charging the 18650 cell in the iStick TC60W, the battery indicator will keep flashing during charging and the screen will go out when fully charged.

Standard configuration
| | | |
| --- | --- | --- |
| | 1×iStick TC60W(without cell) | 1×USB Cable |
| | 1×Manual | |
Recommended match: iStick TC60W & MELO 2 atomizer
The iStick TC60W is highly recommended to use with the MELO 2 atomizer. You are sure to get an amazing vaping experience from this perfect match.