Product Introduction:
With large liquid capacity of 4.5ml, the new MELO 2 atomizer is remarkably convenient to use, mainly featuring its simple structure and side e-liquid fill hole for ease of parts cleaning and e-liquid refilling.
When used with EC TC-Ni/EC TC-Ti head, the MELO 2 atomizer can be compatible with various temperature control devices, especially the iStick TC60W.

Standard configuration :
| | | |
| --- | --- | --- |
| 1×MELO 2 Mouthpiece | 1×MELO 2 Atomizer Tube | 1×MELO 2 Atomizer Base |
| 1×EC Head (0.3ohm) | 1×EC TC-Ni Head (0.15ohm) | 1×EC TC-Ti Head (0.5ohm) |
| 4×Sealing Ring | 1×Manual | |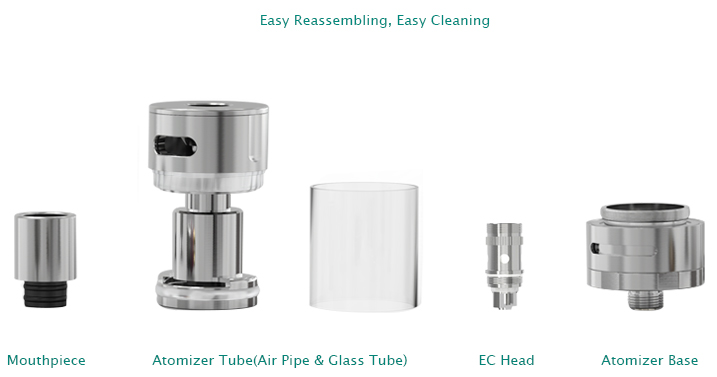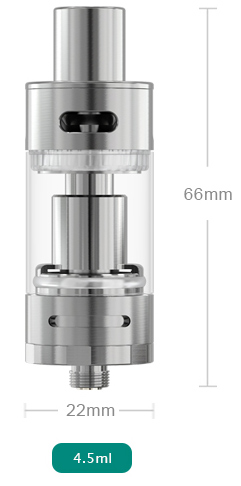 Parameter:
Length: 66mm
Diameter: 22mm
Capacity: 4.5ml
Thread type: 510 thread
Main material: 304 stainless steel
Color: Silver

Features:
1) Optional types of EC heads--EC head and EC TC head, separately supports normal VW (Variable Wattage) device and smart TC (Temperature Control) device.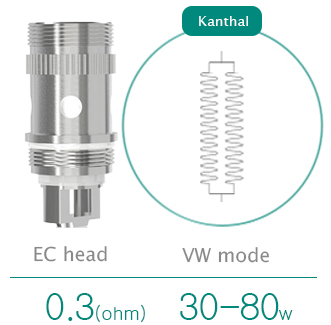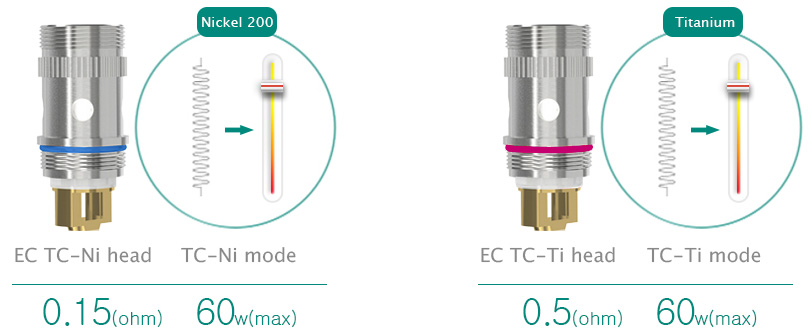 2) The side e-liquid fill hole is designed for ease of refilling e-liquid.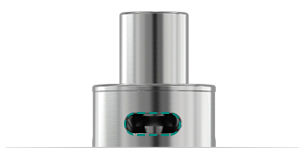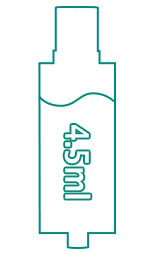 3) It comes with large liquid capacity of 4.5ml, reducing the frequency of refilling e-liquid.
4) The amount of airflow can easily be adjusted by rotating the flexible airflow control ring on the atomizer base so as to get different vaping experiences.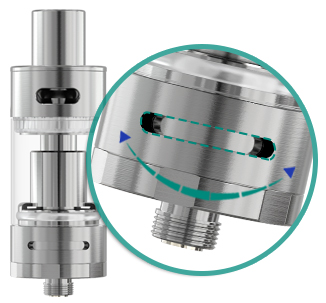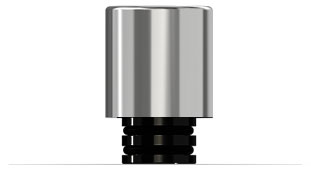 5) The metal mouthpiece packs with excellent characteristic of heat insulation.
6) All the EC series atomizer heads are applied with 100% pure cotton wick.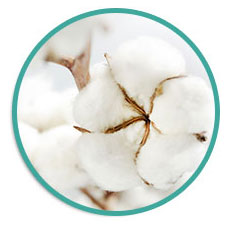 How to add liquid:
The e-liquid fill hole is located in the side of the top cap of atomizer tube. Rotate counterclockwise the regulation ring on the top cap to open the e-liquid fill hole. Then slowly refill e-liquid into the glass tube. Finally close the e-liquid fill hole by rotating clockwise the regulation ring.

Note:
a) Please first drip a few drops of e-liquid directly into the pure cotton wick in the atomizer head so as to make it fully soaked before vaping.
b) Please don't overfill and make sure the liquid level is between 10%-90%;
c) Please make sure the air-inlet holes on the atomizer base are closed before refilling e-juice.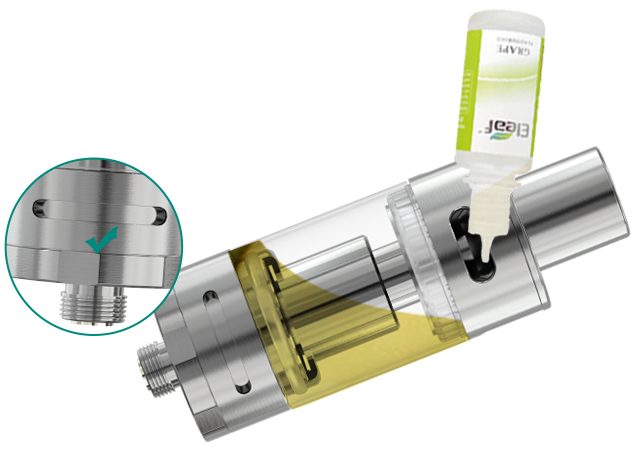 How to replace atomizer head?
1. First pull the atomizer base out of the MELO 2 atomizer;
2. Then screw off the atomizer head from the atomizer base;
3. Finally screw a new atomizer head tightly onto the atomizer base.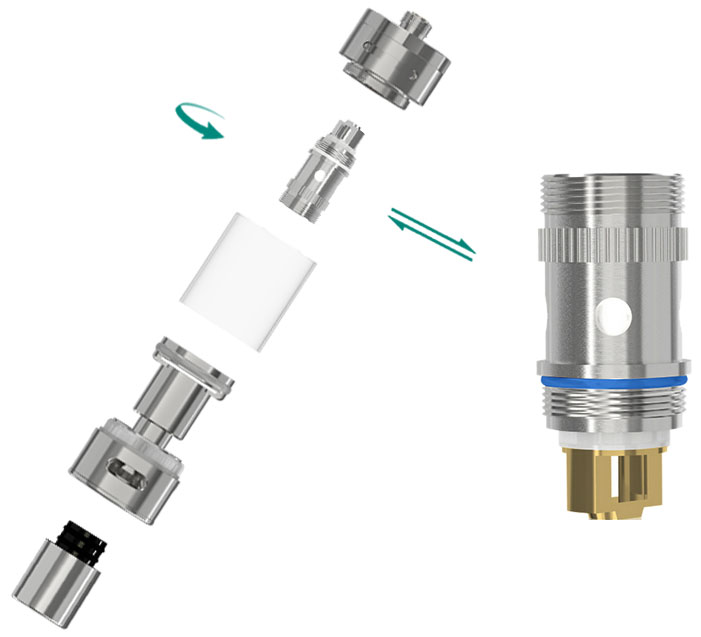 Recommended match: MELO 2 Atomizer & iStick TC60W
The best match for MELO 2 atomizer is iStick TC60W. This perfect combination will bring you a wonderful vaping experience.