Product Introduction:
iJust 2 Kit, an updated e-cigarette launched by Eleaf, features the 2600mAh large power capacity despite its exquisite appearance and light weight. The 5.5ml huge liquid capacity makes this product more user-friendly. By adopting dual coil EC head, it makes larger cloud production. What's more, the special structure design for iJust 2 atomizer standard base improves the heat dissipation capacity to a large extent.

Standard configuration:
1 x iJust 2 Mouthpiece
1x iJust 2 Atomizer Tube
1x EC Head(0.3ohm)
1x iJust 2 Atomizer Standard Base
1x iJust 2 Battery
1x iJust 2 USB Cable
1x iJust 2 Airflow Control Ring
1x iJust 2 User Manual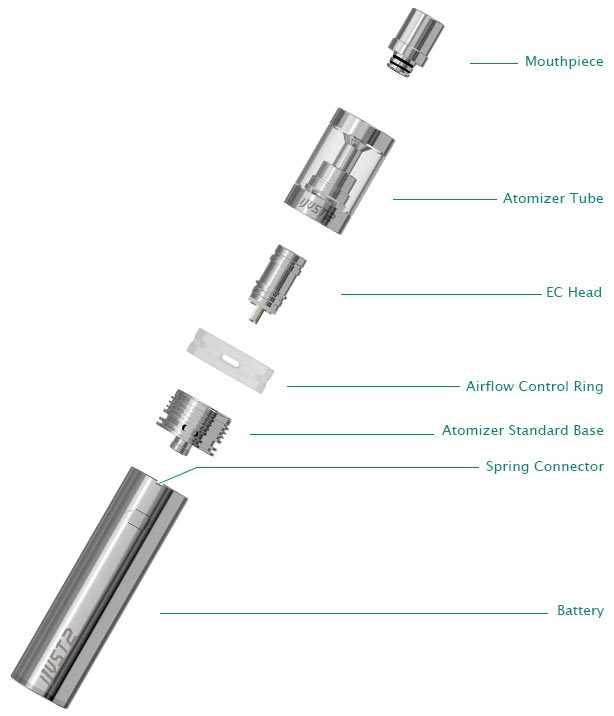 Parameter:
iJust 2 atomizer:
Length: 67.5mm
Diameter: 22mm
Capacity: 5.5ml
Resistance: 0.3ohm(dual coil)
Wattage: 30W-80W
Color: Silver
Thread Type: 510 thread
Material: Stainless steel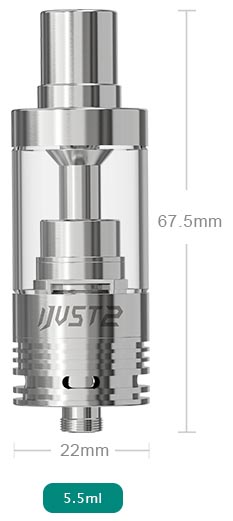 iJust 2 battery:
Length: 81mm
Diameter: 22mm
Capacity: 2600mAh
Color: Silver
Thread Type: 510 Thread
Material: Stainless steel
Connector:Spring

Features:
1.Large liquid capacity and power capacity: Liquid capacity comes to 5.5ml and power capacity reaches 2600mAh despite its light weight.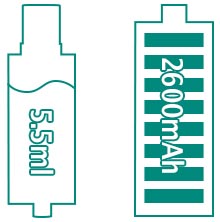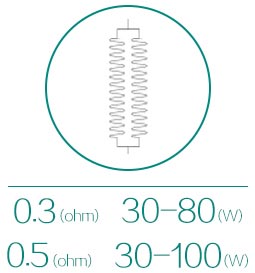 2.Changeable atomizer base and EC head(dual coil): There is another four-hole atomizer base and EC 0.5ohm head sold as spares for your option.
3.Spring connector: The spring connector ensures iJust 2 battery of high adaptability.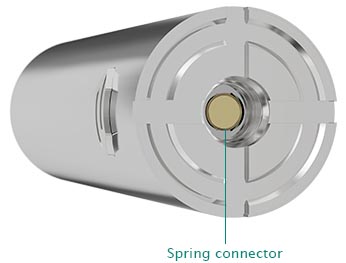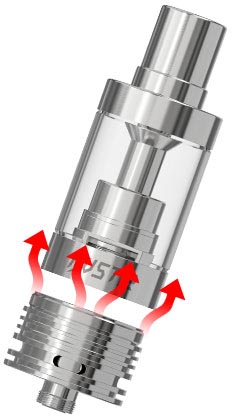 4.Special heat dissipation structure: The special structure design for the iJust 2 atomizer standard base improves the heat dissipation capacity to a large extend.
5.Direct output voltage: The output voltage is in accordance with the battery level. Larger battery power, higher output voltage.
6.Pure organic cotton wick: 100% organic cotton is used as the wick of atomizer head in order to produce a pure flavor.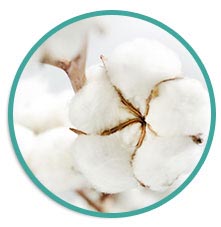 7.Compact PCB board: Compact PCB board is applied in iJust 2 battery, which largely saves space and therefore shortens the length of the battery.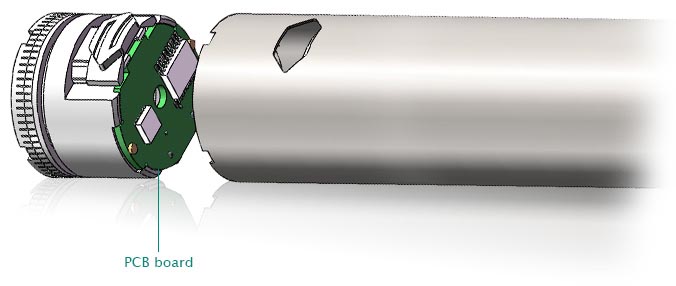 8.Various functionalities: Short-circuit protection, low-voltage protection and overcharge protection.

How to add liquid:
First unscrew iJust 2 atomizer base off the atomizer. Then slowly refill e-liquid into the hole along the tube. At last, screw iJust 2 atomizer base onto the atomizer.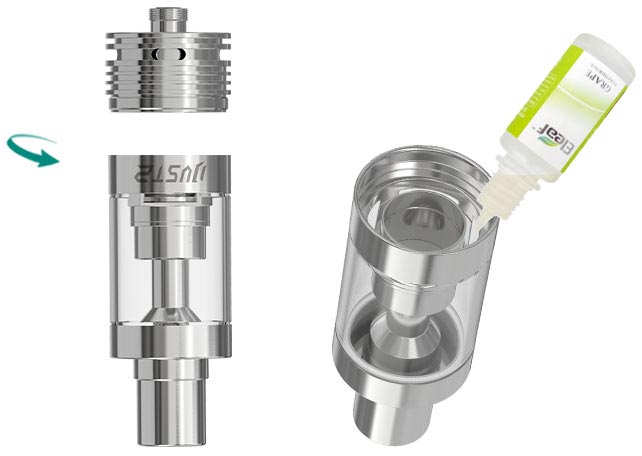 How to charge:
iJust 2 battery can be charged through USB port on the side of battery. It will take 3 hours to get a full charge via 1A wall adapter.