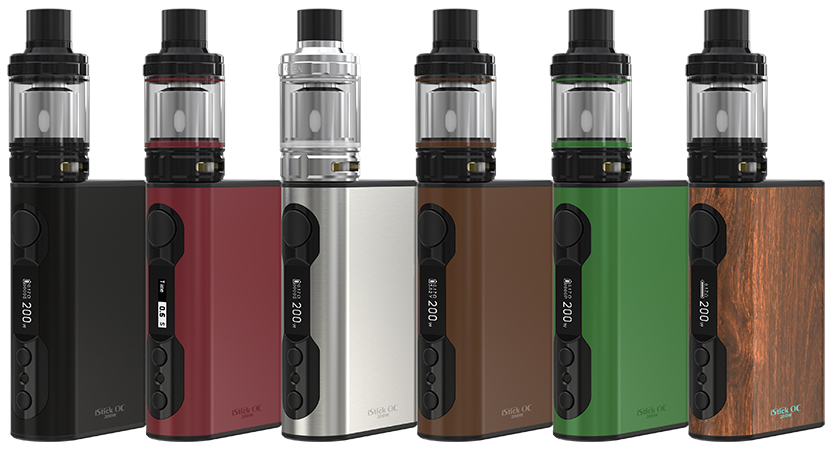 iStick QC 200W with MELO 300
Product Introduction:
The iStick QC 200W comes with a massive 5000mAh built-in battery and has a powerful 50A/200W maximum output. Stylish, sustainable and powerful, the iStick QC 200W also features a 1.5A quick charge capability when using the Avatar Quick Charger. The innovative RC adapter (optional accessory) will convert the iStick QC 200W's 510 connection into a USB output for Power bank mode when necessary. With retractable top fill and powerful ES coils, the MELO 300 pairs with the iStick QC 200W perfectly for cloud chasing.

Parameter:
Size: 52mm*25mm*139mm
Battery capacity: 5000mAh
E-liquid capacity: 3.5ml
Thread type: 510 thread
Output wattage: 1-200W
Weight: 260g
Output voltage: 0.5-9V
Maximum charging current: 1.5A
Maximum output current: 50A
Output mode: VW/Smart/TC(Ni,Ti,SS,TCR-M1,M2,M3)
Resistance range: 0.05-1.5ohm (TC modes)
0.1-3.5ohm (VW/Smart mode)
Temperature range: 100-315℃/200-600℉(TC modes)
Color: green, red, brown, black, silver, wood grain

Standard configuration:
| | |
| --- | --- |
| | 1×iStick QC 200W    1×MELO 300 (3.5ml)  1×QC USB Cable |
| | 2×ES Sextuple-0.17ohm Heads    2×User Manuals  Spare parts    |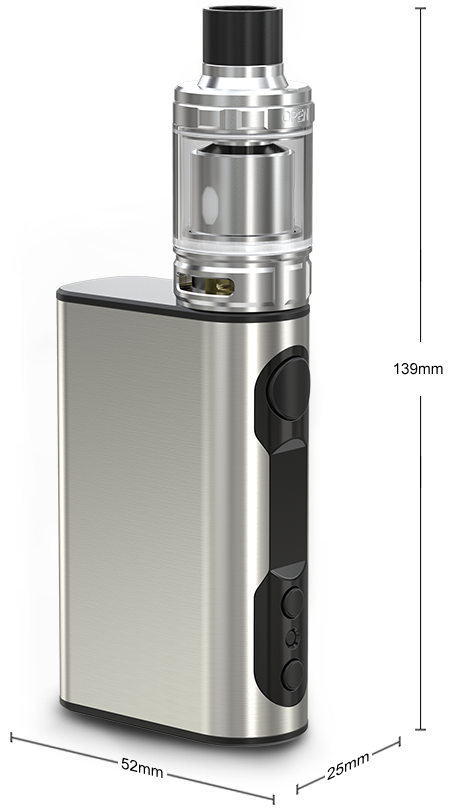 A Heaven-Made Match for Cloud Chasers
The iStick QC 200W is capable of outputting a maximum output power of 200W. With powerful ES coils that can handle a maximum power of 300W, the MELO 300 pairs perfectly with the iStick QC 200W to produce huge vapor clouds for cloud chasers.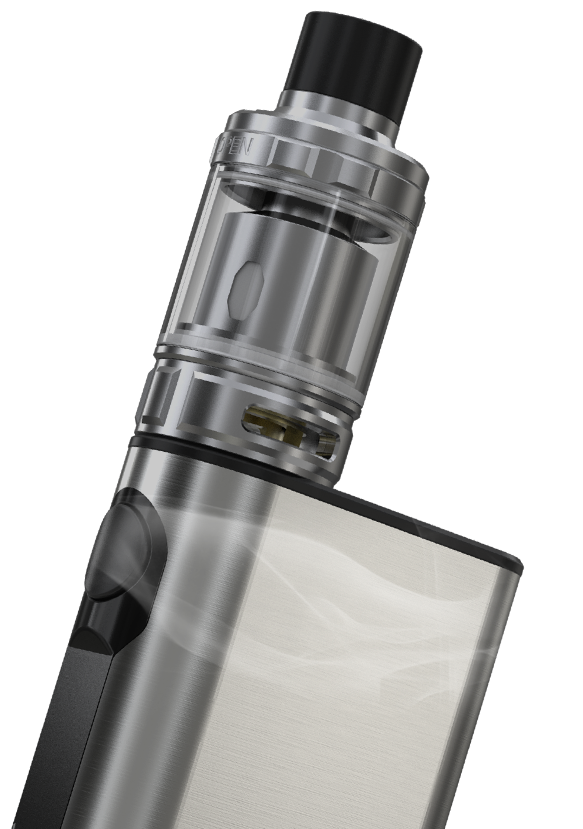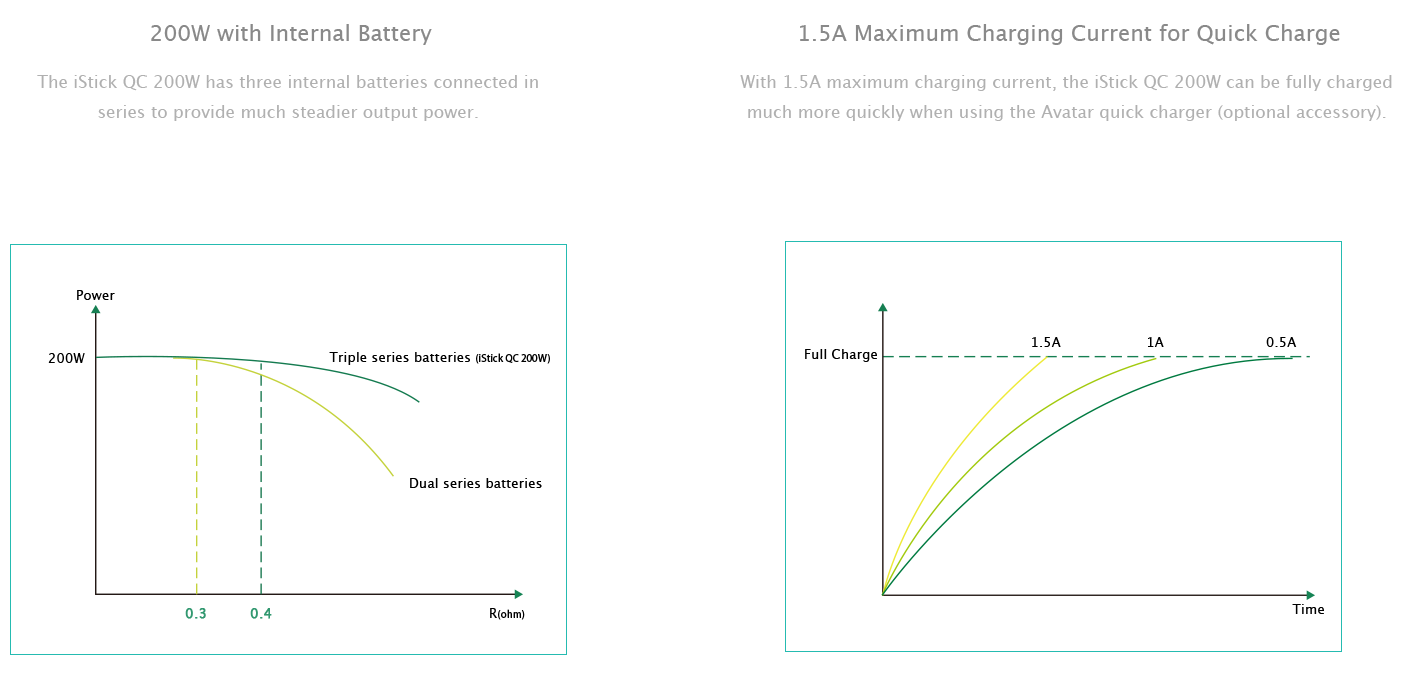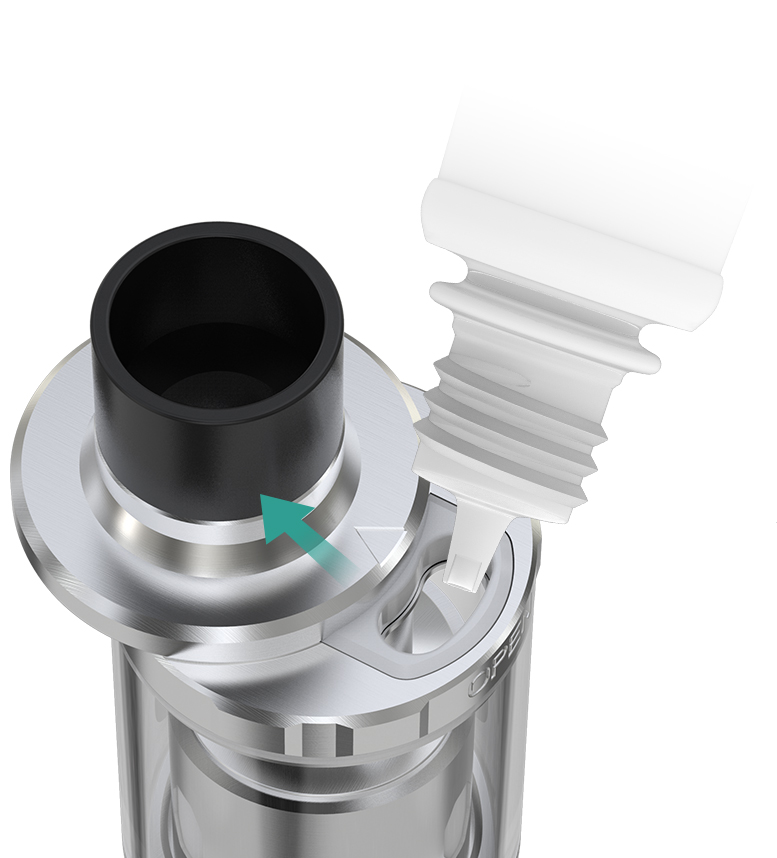 Convenient Retractable Top Fill System
To fill the tank you just slide the drip tip back and it reveals the fill port, which is quite easy to use and works very well.
ES Sextuple-0.17ohm Head for Ultra High Power
The ES Sextuple-0.17ohm Head consists of six coils and is rated at an ultra high power of
100-300W for huge vapor production.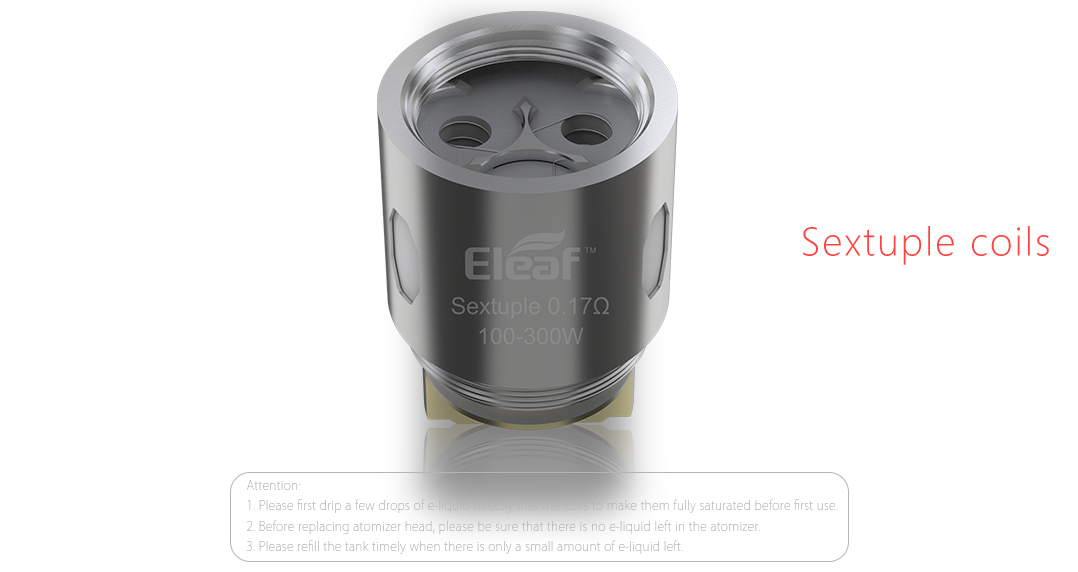 Featuring the Cell Balancing Trickle Charge System
A cell balancing trickle charge system is adopted in the iStick QC 200W to bring the internal batteries to
the equal level charge, which also ensures high security in charging.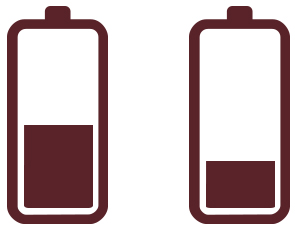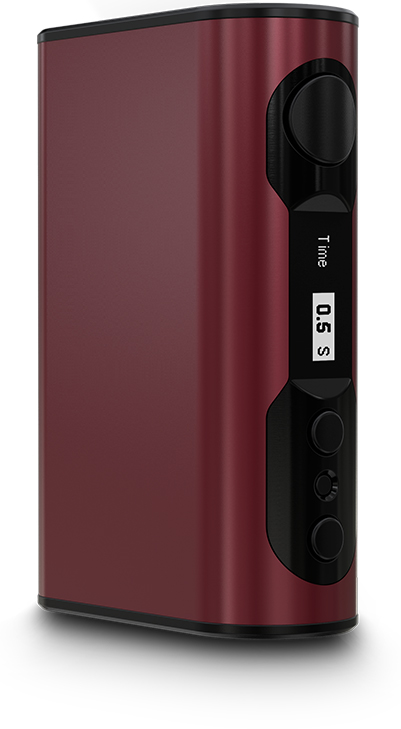 Preheat Function & Different Switchable Interfaces

Preheat function allows the device to quickly heat up the coil at a higher wattage, providing you with a nice vaping experience. The iStick QC 200W also has four switchable display interfaces, allowing you to choose the interface you are most accustomed to.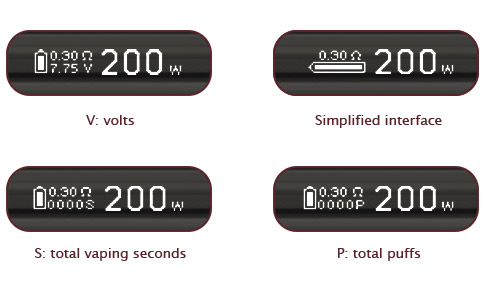 With a width of 25mm, the iStick QC 200W can handle all tanks up to 25mm diameter without any overhang.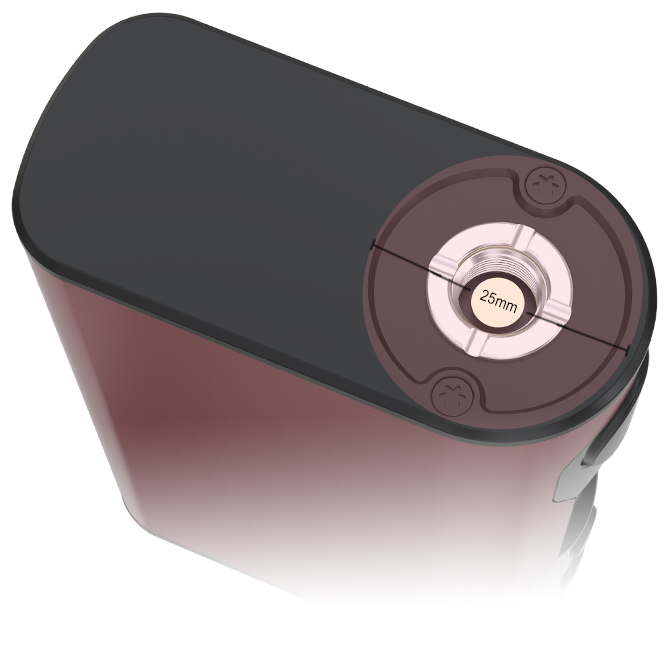 The circuit protection system has both software and hardware battery
protections of over-charging, over-current and over-discharging.

Functions of Micro USB Port
Charging: simply plug the iStick QC 200W in to a computer or a wall adapter to charge.
Firmware upgrading: the firmware can be upgraded by connecting the device with a computer through the USB port via a micro USB cable.



Download the file below to put custom logo into your iStick QC 200W.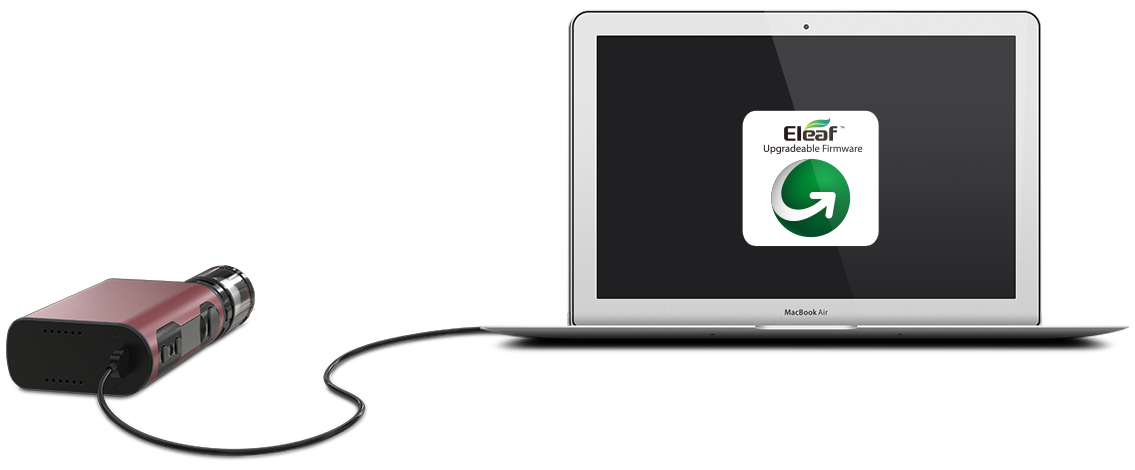 Capable of serving as a power bank
With the Reverse Charging ("RC") adapter (optional accessory), the iStick QC 200W will convert the 510 connection into a USB output for power bank mode, providing power to your cell phone or other e-cig device.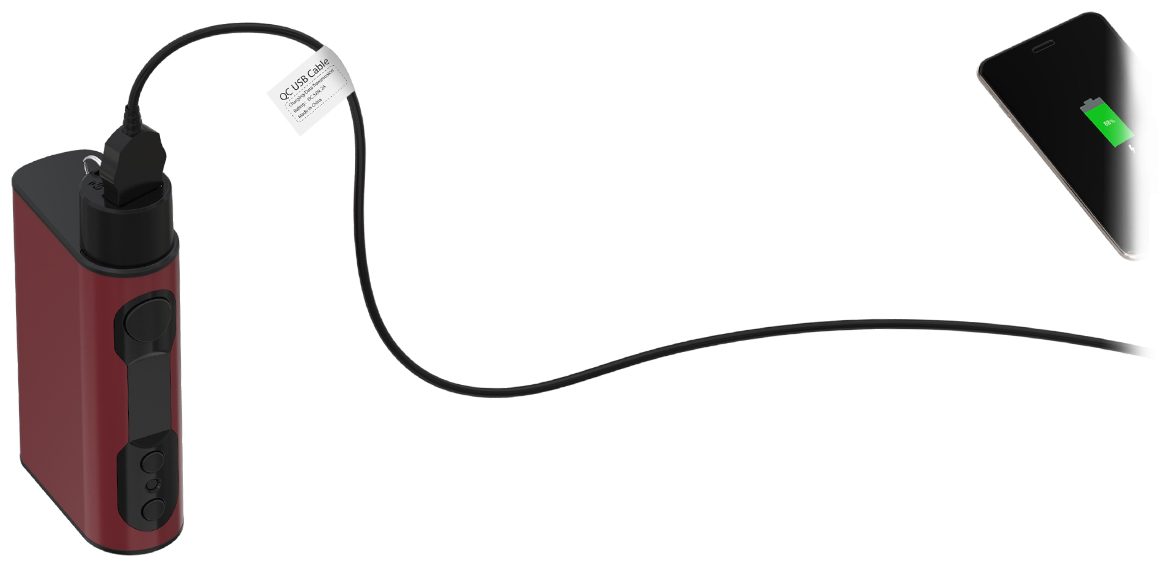 Reset Function
The iStick QC 200W can be reset in case it could not be powered on after upgraded.